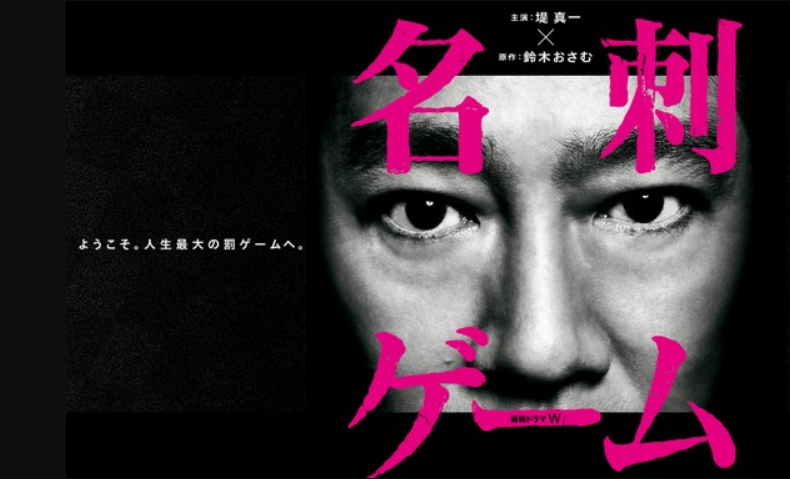 Meishi Game (Japanese Drama, New)
The star producer of a popular variety TV program, Kanda wakes up to find himself a prisoner with an explosive locked around his neck. Staring with disbelief as his captor reveals the other prisoners: Kanda's daughter and three other strangers who apparently all hate him, Kanda is forced to figure out among the countless business cards his captor gave him the identities of the three strangers or the explosive around his daughter's neck will be detonated.
This is one of those trademark disturbing J-dramas where the story confronts the ugly sides of human nature. Definitely not my cup of tea, especially since episode one contained a few rather disturbing bedroom scenes.

Lion Pride (Taiwanese Drama, New)
Synopsis: A math genuine, our hero is like his nickname "Lion", perpetually cool and aloof as he solves every problem (including helping his prosecutor best friend with his cases) in his life with numbers.  Immediately becoming the star teacher when he accepts a job at a tutoring center, our hero eyes our heroine with indifference as she struggles mightily to keep her pitiful small number of students awake. Unbeknownst to our hero, our seemingly ordinary heroine is actually a frequent guest on the radio show he listens to…and the only one in this world that could make him laugh out loud.
I thought episode one was decent. The feel of the story felt a bit confusing at first because it was a light crime drama for the first half then switched to light workplace romance in the last half. Both leads' character felt a bit bland but I found them likable enough. If the script writer can manage to integrate the criminal investigation and the workplace romance better in next week's episode then I think this one might be a fun relaxing drama to follow.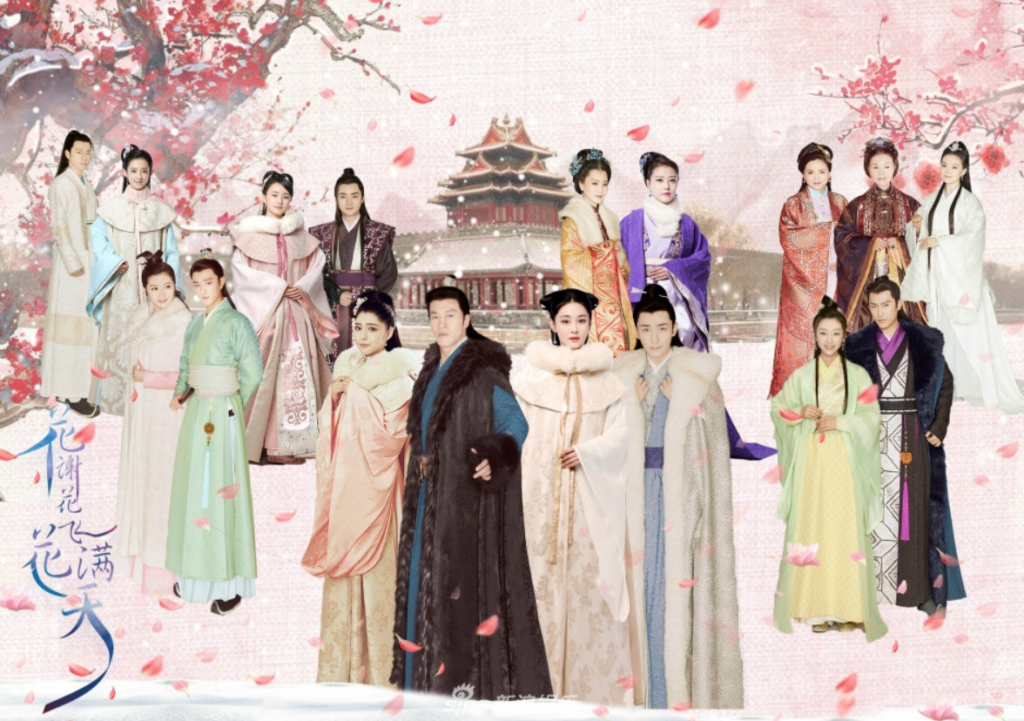 As Flowers Fade and Fly (Chinese Drama, New)
Peter Ho's new C-historical drama! I am going to post a first impression on this one on Monday so I won't talk about it here.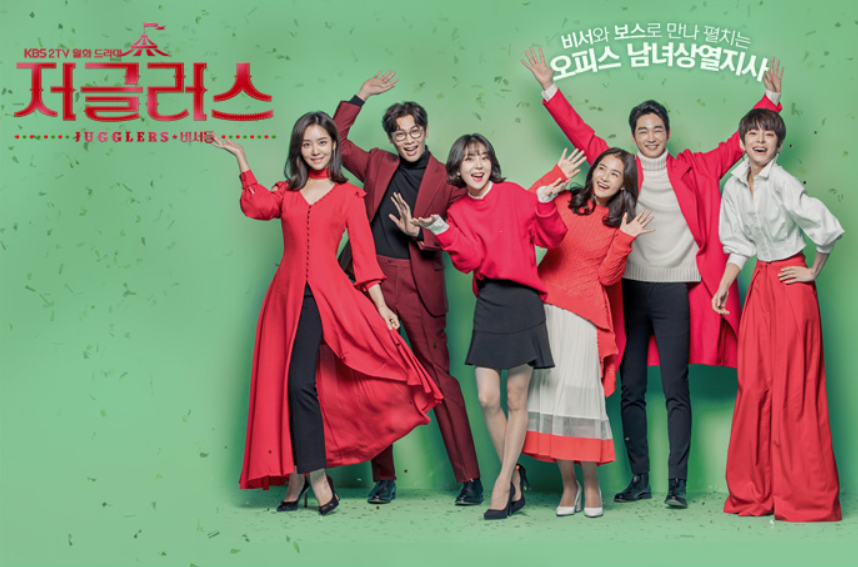 Jugglers (Korean Drama, New)
As a super secretary, our heroine is a "Juggler" who is constantly putting out crisis fires for her boss. Unfairly fired after her boss' wife mistakenly believes her to be having an affair with her boss, our heroine is much relieved to find another job…only to be dismayed when she realizes the stranger she kicked in the shin just a few short days ago has become one of her superiors. Daniel Choi plays the aloof hero who despite being the director of his company refuses to have any interaction with any employees…that is of course all going to change once our heroine shows up.
I only had time to check out the first episode but Jugglers looks like it could be fun.
ps. Is it just me, or are we having a flood of aloof heroes lately?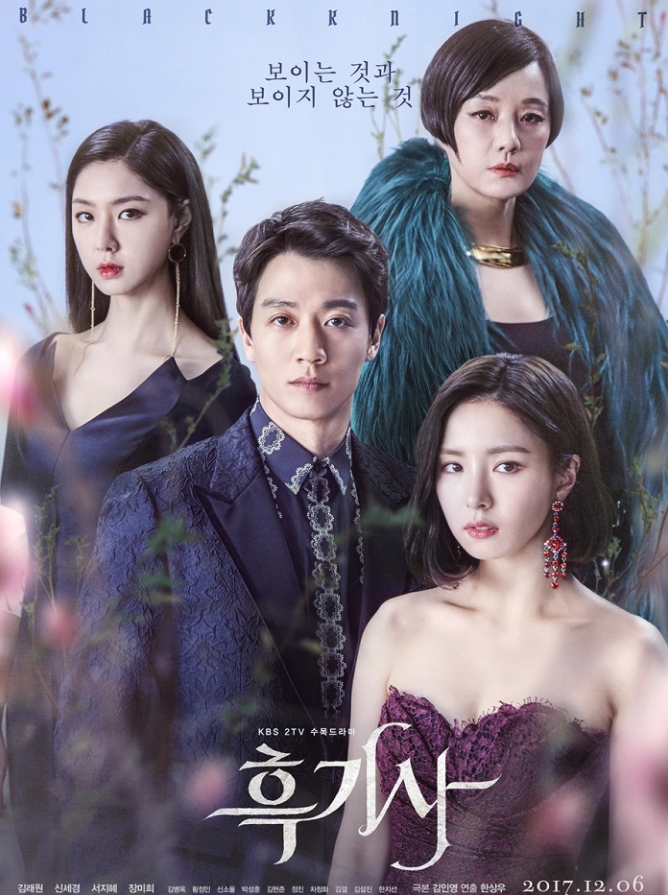 Black Knight (Korean Drama, New)
Synopsis: A modern supernatural romance about two star-crossed lovers who finally gets another chance to fulfill their destiny after their tragic ending in their previous life.
This one has a heavy fairy tale feel to it…in a lovely cursed sort of way. Umm…that was a weird description but unfortunately the best I could think of. Anyhow, Kim Rae Won is looking quite handsome in this one thus far, so as long as I don't start getting a tragic ending vibe, I will be crossing my fingers that this one will turn out to be a winner.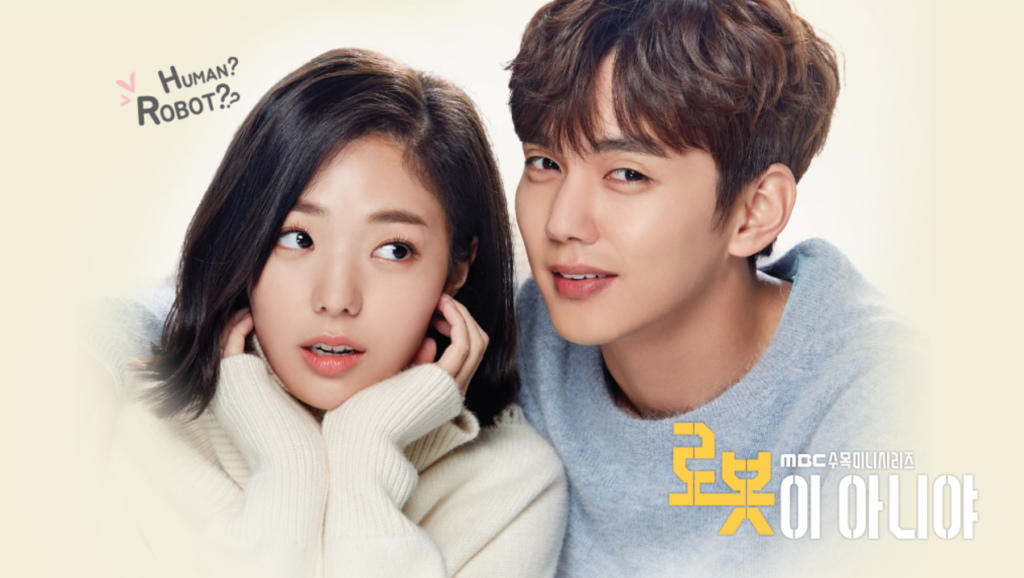 I Am Not A Robot (Korean Drama, New)
Synopsis: Severely allergic to even the slightest physical touch, our super rich hero, Kim Ming Kyu (Yoo Seung Ho) is resigned to spend the rest of his life completely alone. Pleasantly surprised when a group of scientist presents him with a humanoid robot Aji 3-  as part of an investment deal, Ming Kyu dares to hope that his lonely existence has come to an end. Unbeknownst to our hero, due to a little accident, the precious Aji3 robot has been damaged and the desperate scientists resort to hiring our heroine to pretend to be their robot until Aji3 can be fixed.
Boy, actress Chae Soo Bin looks awesome in her role as a robot! In fact, I think Chae Soo Bin did such a wonderful job playing her robot character AND her character pretending to be the robot that it almost seemed unbelievable that our hero couldn't tell the difference between the two. The first four episodes (30 minutes/episode) were fast paced and spent mostly on the story set up. The show's premise lends itself to plenty of comedic moments but our scriptwriter had also planted an abundance of seeds for emotional development (I am excited for that one) and corporate intrigue (not so excited…) later on.
All text copyright @ www.Ninja-Reflection.com