Warotenka (Japanese Drama, New)
Based on a true story of the founder of a major Japanese entertainment conglomerate, Warotenka tells the story of a girl who loves to laugh and despite her father's attempt to "fix" her, our heroine eventually finds a way to share her infectious laugh to everyone around her. This one has super short episodes lasting only 15 minutes but there will be 151 total episodes. I checked out the first two episodes and kudos to the director for casting the cutest child actress who truly conveys the heroine's love to laugh.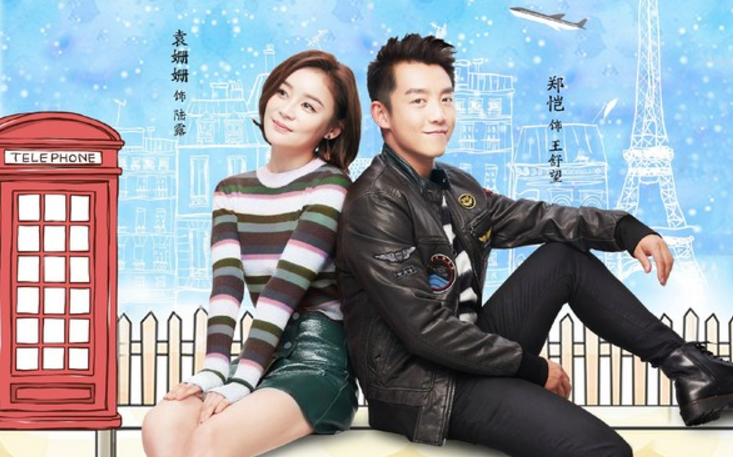 National Life (Chinese Drama, New)
Synopsis: Thanks to a misunderstanding that ended up forcing them to spend a week alone on an island, our two leads fall madly in love and wants nothing more than to get married and live happily ever after once they get back to civilization. However, the road to happy ever after becomes a bit bumpy when neither of our leads' family approves of their union AND obstacles in the form of other love interests show up.
I went into this one hoping for a light fun romance… It is that certainly, but the heroine is SO annoying in the first episode that I was quite grateful when the hour ended. Needless to say, I am not planning to follow this one.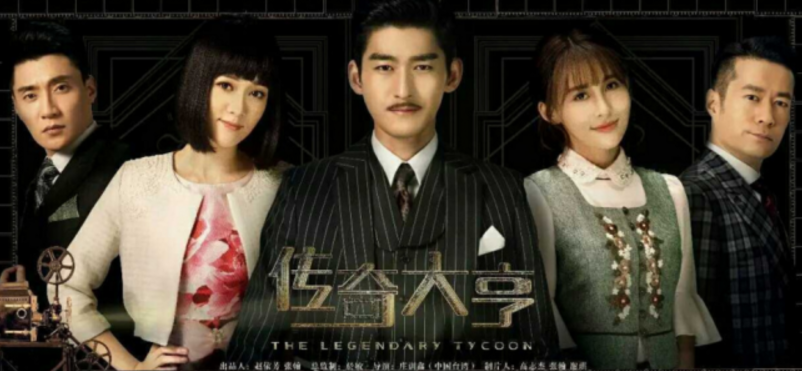 Legendary Tycoon (Chinese Drama, New)
After getting shelved due to China's recent ban on Korean entertainment, Zhang Han's long awaited drama of Legendary Tycoon is finally allowed to air…once the show replaced its heroine, Korean actress Gu Hye Sun (Boys Over Flower, Blood) with a Chinese actress. All of Gu Hye Sun's scenes were either cut or reshot so that also meant the heroine's portion of the story decreased and more emphasis was given to the other two female leads' entanglements with the hero. I totally understand that switching the heroine 2 years after the drama has already finished shooting must've been a difficult decision for all that were involved but as a viewer I have to admit that the romance between the hero and his wife, who was supposedly the love of his life (according to the show's synopsis) was one of the main things I was looking forward to so that is going to lessen my desire in following this one.
Synopsis: Based on the legacy of Sir Run Run Shaw whose company dominated the Hong Kong film industry and was a well respected philanthropist in his later years, Legendary Tycoon tells the story of an aspiring filmmaker (played by Zhang Han) who through his tenacity, talent and luck of surviving the hardship of war (WWII) eventually goes on to become one of the most influential filmmakers of his time. There will be three female leads in the show to represent the three women that heavily influenced our hero's life. The first female lead we meet is the hero's first love which is a romance that is destined to remain a bittersweet memory. The second female lead is our heroine, the hero's wife who supported him through thick and thin. The last female lead, Rose, is played by Taiwanese actress Joe Chen. After meeting our hero at the pinnacle of his success, Rose ascends to the hight of her own career as an actress thanks to the hero's support and mentoring. There will probably be some hint of romance between Rose and the hero but since the hero's wife is supposed to be the one and only, I am assuming nothing will come of it.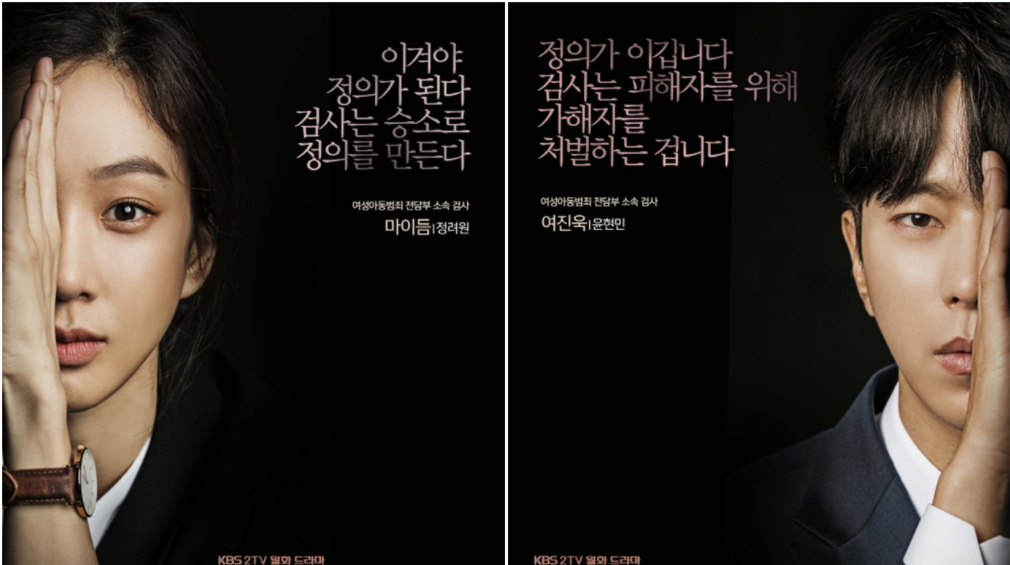 Witch's Court (Korean Drama, New)
Synopsis: Used to the reality of surviving a harsh world on her own after her mother's mysterious disappearance that left her an orphan, Prosecutor Ma Yi Deum wants nothing more but to mind her own business when she becomes the sole witness of her boss trying to force himself on a reporter. Resigned to join the list of outcast prosecutors when her temper gets the best of her and she tells her sleazy boss exactly what she thinks of him, Yi Deum packs up her belonging to report to the "dead-end" division that deals especially with sex crimes against women and children. Our hero is an extremely sharp newbie prosecutor who gave up a promising career as a psychologist and voluntarily requests to be transferred into the "dead-end" division.
The first two episodes were great! The heroine is definitely not your stereotypical lead who is filled with a sense of justice and empathy…that's the hero, but fortunately, actress Jung Ryeo-Won did a great job in making her character and the character's accompanying personality flaws endearing. The plot is obviously going to be pretty focused on criminal cases so I am not sure if we will get much of a romance. However, despite knowing better, I am still hoping for some romance since judging by the first two episodes I think this particular paring could be awesome.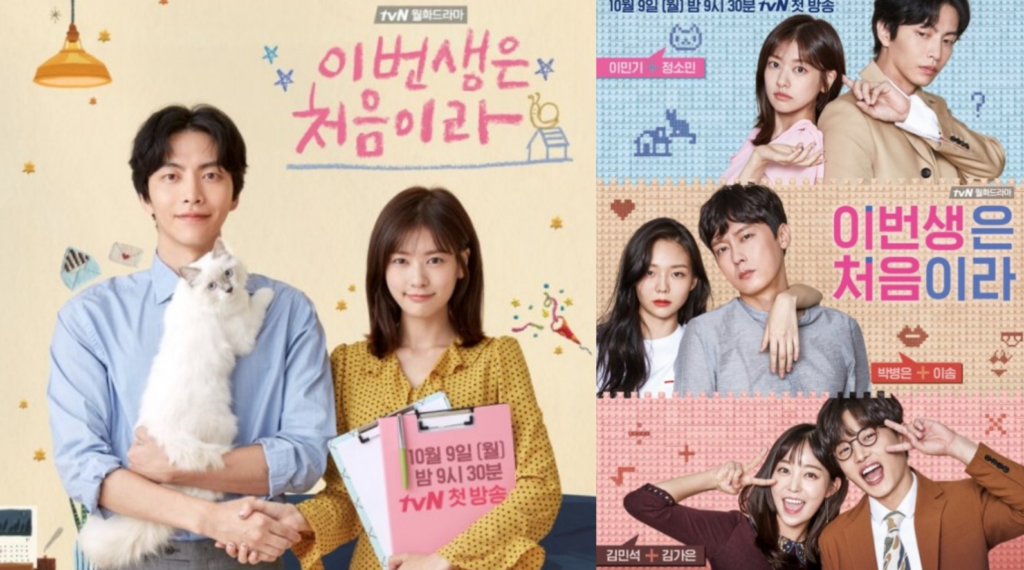 Because This Is My First Life (Korean Drama, New)
For those who are following Temperature of Love, this one would probably be a no brainer to add to your watchlist especially since it is set in the same world and our heroine even works under the same vexatious head writer character.
Synopsis: As an aspiring drama scriptwriter who just can't seem to get a break in life, our heroine is overjoyed when her younger brother tells her of an opportunity to share an apartment with a very picky landlord who is willing to charge cheap rent in exchange for her high standards. Quite used to working with difficult people thanks to her many years as an assistant writer to a boss that is famous for her bad personality, our heroine easily impresses her picky landlord. Unbeknownst to our two leads (the hero is the picky landlord) who despite living together have never met because of their busy schedules, they had falsely assumed each other's gender and is in for a big surprise.
Lee Min Ki's big return to the small screen after his military duty doesn't disappoint. Because This Is My First Life is super cute! While the lead characters are a bit straightforward for my taste but I find them pretty charming nonetheless.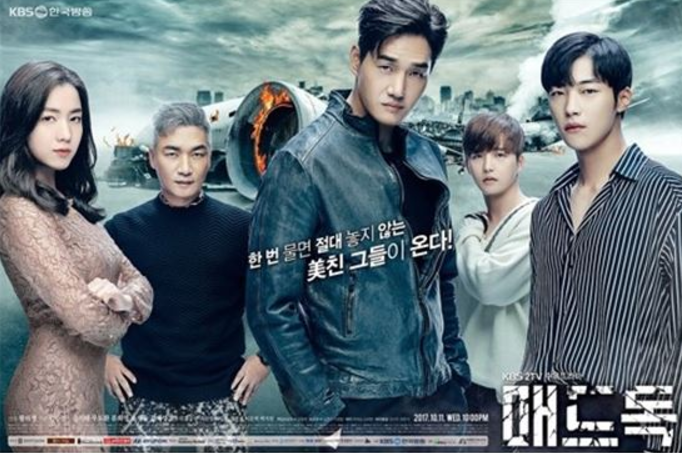 Mad Dog (Korean Drama, New)
Synopsis: His life shattered after losing his precious wife and son in a plane crash, police detective Choi Kang-woo quits his job to open up his own insurance fraud investigation team- Mad Dog. At first thinking nothing of it when he and his team meet a young man by the name of Kim Min Joon who is seemingly just another greedy jerk willing to toss aside his conscience for money, Kang Woo soon realizes he is sorely mistaken. A former swindler with an impressive talent to disguise himself, Min Joon also lost someone dear to him in the plane crash and has set his sight on Kang Woo's Mad Dog.
So many promising K-drama out this week! I am so dazzled by the many good choices, it will be interesting to see which ones eventually end up on my watch list. I went into Mad Dog thinking this will just be another one of those "punish the bad guys and help the little guys" sort of show…and it was…but I found myself glued to the screen once Min Joon's character appeared so now I am going to wait until next week's episodes before I decide between this one and Witch's Court. (I can only handle one crime drama on my watch list at a time…) 
All text copyright @ www.Ninja-Reflection.com