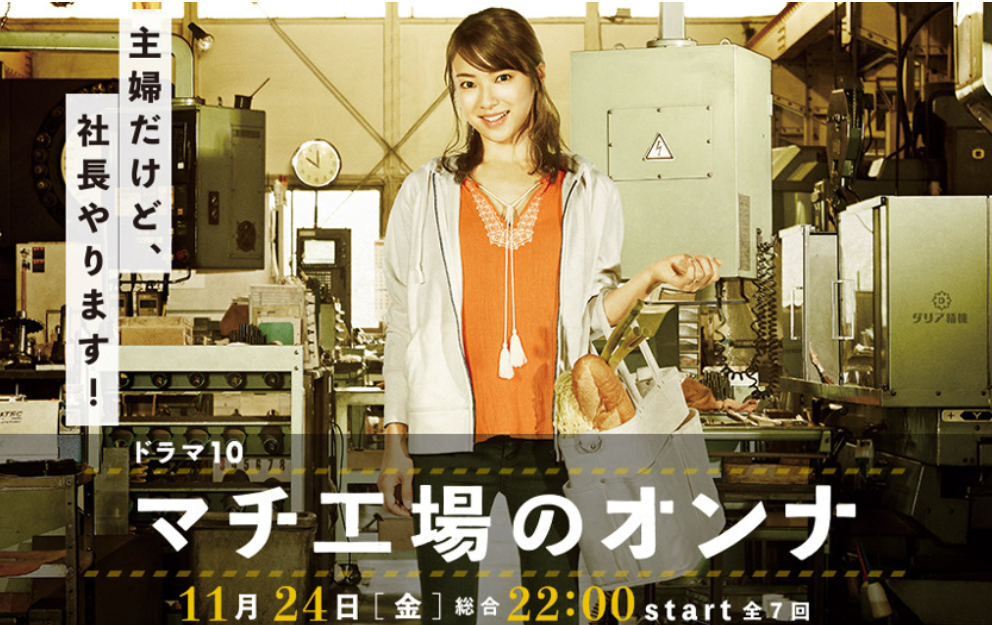 Machikoba no Onna (Japanese Drama, New)
Synopsis: Growing up with brimming resentment of her father's expectation of her to be the heir to the family business, our heroine, Hikari Arimoto is stunned when she is informed by the hospital doctor that her father's cancer has returned and only has four days to live. Yelling out her vow to take over the family business as her father takes his last breath, our 32 year old housewife heroine suddenly finds herself the CEO of a struggling factory.
The first episode was pretty heart wrenching but also had plenty of the trademark J-drama inspirational warmth as well. J-drama must be on a "Rise of the traditional small business!" kick lately because it feels like quite a few new shows out right now has the same flavor.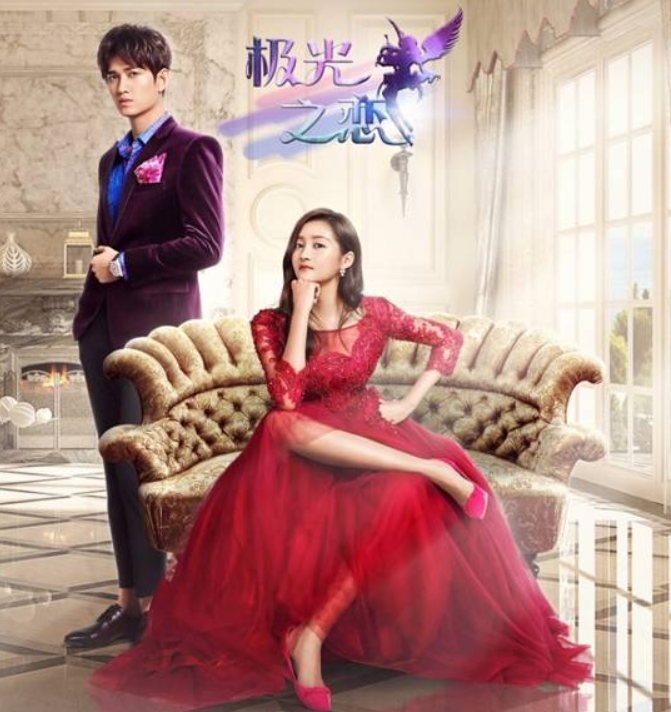 Love of Aurora (Chinese Drama, New)
Synopsis: Due to several unfortunate coincidences and misunderstandings after meeting our hero in America, our heroine, an aspiring actress, loses her big chance of realizing her dream. Rushing back to China upon learning her mother has fallen into a coma after her business has gone bankrupt, our heroine runs into our chaebol hero once again just when she desperately needs money for her mother's hospital bill. A rebellious chaebol who wants nothing to do with his family's business, our hero decides to hire our heroine as his assistant after he hears of her dire situation.
I wasn't too impressed with the first episode- talk about a show where EVERYONE…even the two leads come across as annoying. However, the first episode is obviously just a setup episode and the chemistry between the OTP was decent…so I might give this one another chance.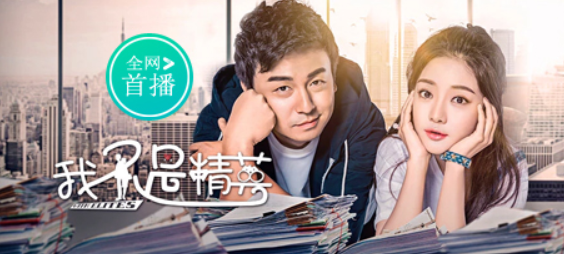 With Elites (Chinese Drama, New)
This one is a C-city romance about an ordinary couple wanting an ordinary blissful love but much to their dismay, neither of them is what the other's mother has in mind for their child's other half. Feeling the pressure to become an elite (meaning working professionals with great jobs and high income), our two leads must find out for themselves what does being an "elite" means and more importantly, will their love survive their path to success? I had really low expectations for this one but it was surprisingly fun with very clever dialogs.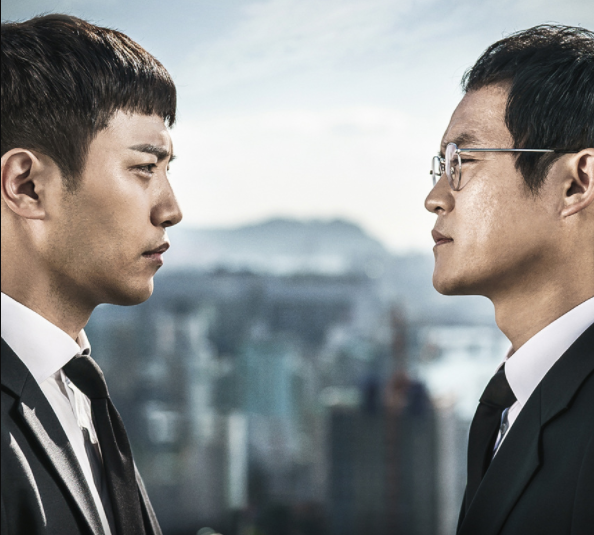 Untouchable (Korean Drama, New)
Synopsis: The second son of a powerful family that has ruled the city of Bukcheon for generations, our hero, Jang Joon Seo refuses to walk the path of corruption as his other family members and becomes a police detective. Living a happy ordinary life with his wife, our hero's world shatters when his wife dies in a car accident. Still grieving, our hero is shocked to find out that everything his wife told him was a lie (even her name was fake) and moreover, his family might be connected to her death.
The first episode was super intense with breakneck pacing. The premise of a hero who will need to personally bring down his powerful family is intriguing and heartbreaking at the same time. I usually stay far away from this type of shows but even I am a bit tempted by this one.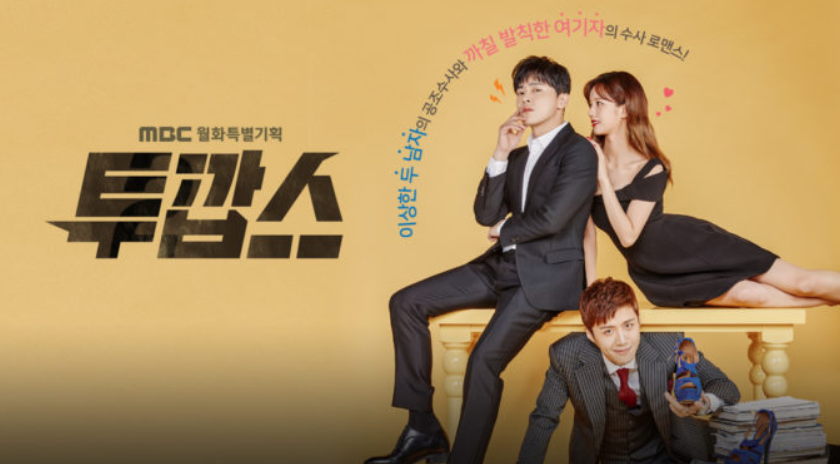 Two Cops (Korean Drama, New)
Cho Jung Seok's (Jealousy Incarnate, Oh My Ghost) new drama!!! Cho Jung Seok plays a detective of violent crimes that end up sharing his body with the soul of a con-artist.
Perhaps due to my high expectation of this drama, the first two episode actually felt a bit slow to me for some reason. Still, I am liking all of our leads (It looks like we will have four) thus far and now that the back stories are set up I am crossing my fingers that the pacing will pick up as well.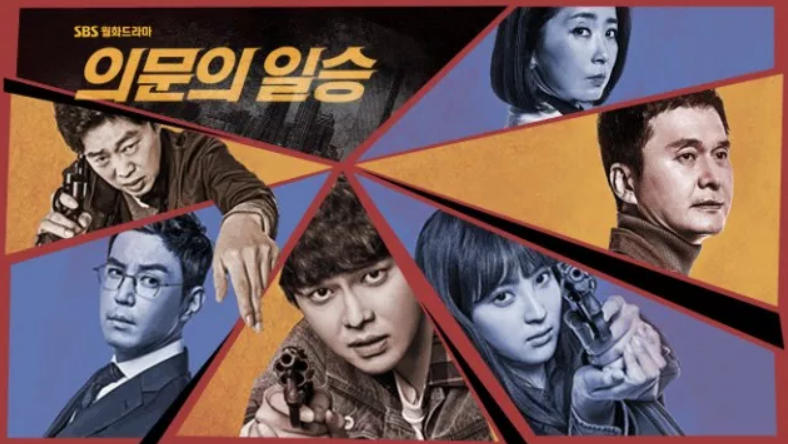 Oh, The Mysterious (Korean Drama, New)
Synopsis: After being framed for a murder, our hero gets himself into more trouble when he sneaks out of prison to save his best friend's girlfriend from a pervert. With no place to call home even if he tries to escape, our hero obediently goes back into prison only to find himself carted out of prison again (unconscious this time)…and wakes up to discover he has somehow taken on the identity of a newbie detective.
Got another police drama in you? The first episode was pretty confusing at first but once the show got going, the story came together very fast and I find myself pulled right along. The premise of the story seems a bit outlandish at first since we are talking about a convict taking over the identity of a detective after all (no twins or look alike in the plot by the way). However, maybe it was because I was too wrapped around by all the plot twists to care, but by the end of episode two I don't remember being preoccupied with plot holes but was instead left with a big appetite for next week's episodes.
All text copyright @ www.Ninja-Reflection.com