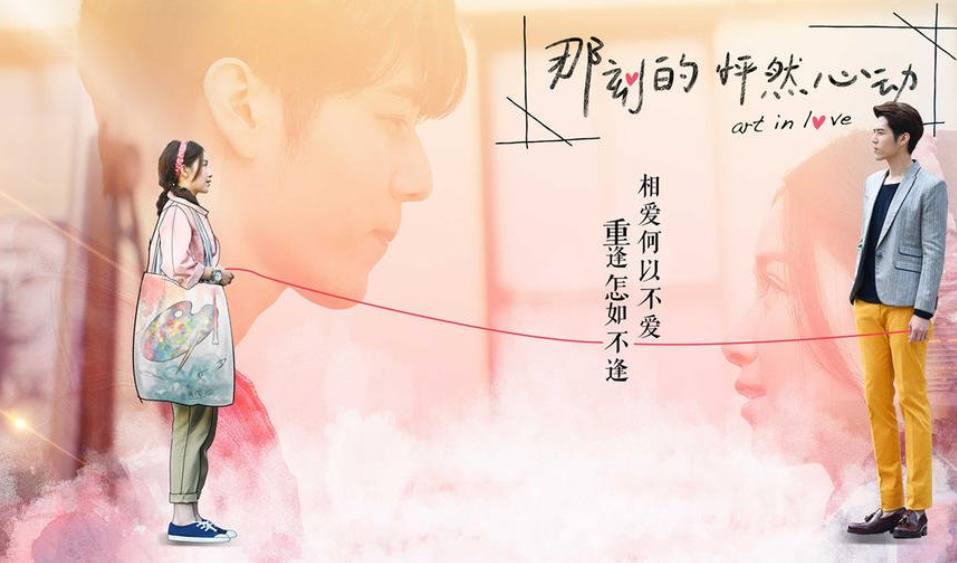 Art In Love (Chinese Drama, New)
Falling in love with her college's most sought after boy at first sight, our spunky heroine promptly throws her whole energy into an earnest pursuit of our hero. Well known for his aloof coldness, our hero (George Hu) is stunned to find himself shaken by our heroine's pursuit. Unfortunately what should've been a lovely college first love ends in bitter heartbreak for both of our leads. Years later, our once bright eyed heroine is now a professional elite with a boyfriend (male second lead) who loves her. Content with an ordinary but peaceful relationship with her boyfriend, our heroine thought she has long put her painful past behind her…until our hero shows up in her life again.
C-drama sure has been quite enamored with "first love" stories lately. However, as opposed to the other "first love" dramas where most of the attention is spent on the school romance part, I think Art In Love will give considerable more time to our two leads' story AFTER they are reunited. I have way too many K-drama on my watch list right now so I might give this one another try later.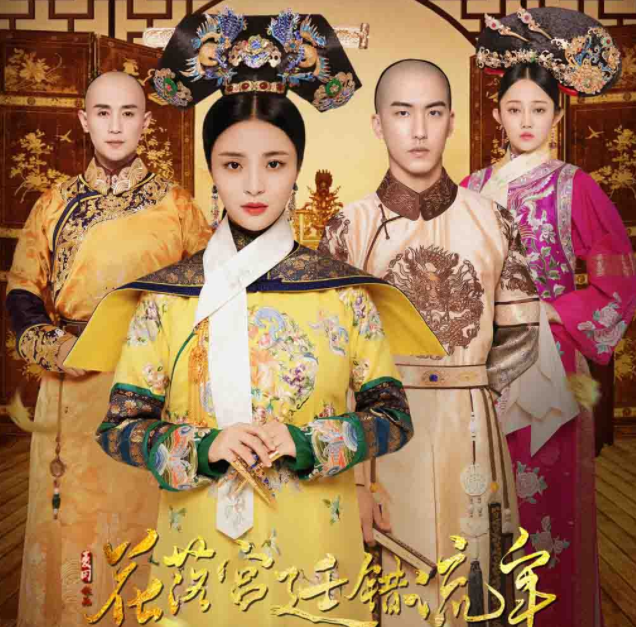 Love In The Imperial Palace (Chinese Drama, New)
This one is a palace intrigue set in the much beloved era of Qing Dynasty during Emperor Kangxi's reign and tells the story with the same set of characters (sans the time traveling heroine of course) as in Scarlet Heart (2011, with Cecilia Liu). Most stories set in that time period uses the fourth prince (the prince that eventually won and became the next emperor) as the hero but judging from everything I've read, the crown prince (who will eventually lose his position…and life) is the OTP with the heroine.
I checked out the first episode out of curiosity and perhaps because I really am not in the mood for palace intrigue lately, I wasn't impressed enough to keep following this one.

Seven Versions of Myself (Chinese Drama, New)
This one is a remake of Korean drama "Kill Me Heal Me" (With Ji Sung and Hwang Jung Eum). Judging by the first couple episodes, the Chinese remake follows the Korean version quite closely. Despite loving "Kill Me Heal Me" I really don't have much desire to watch a remake of it so I am not planning on following this one. For those who are interested though, from what I saw in the first episode, actor Zhang Yi Shan who is taking on the challenge of playing our hero's 7 different personalities is doing a pretty decent job. The actress playing the heroine couldn't quite bring out the trademark chaotic spunkiness Hwang Jung Eum is so good at but I say that knowing it is really unfair to expect the remake to be just like the original.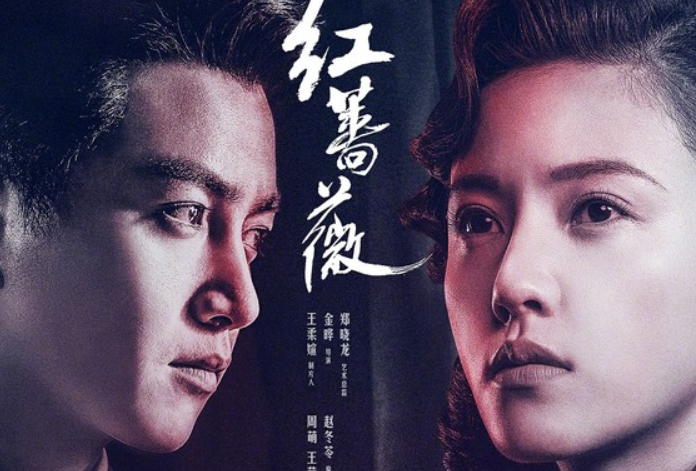 Red Rose (Chinese Drama, New)
A spy drama that is set in the late 1920s during the Chinese Civil War. Actor Chen Xiao (Above the Clouds, 2017) plays the hero in this one. I have noticed Chen Xiao as an actor in the last couple years so I would usually check out any drama with him as the hero …but I have a rule of staying FAR away from C-spy drama set in the Chinese Civil War since they almost always end with the leads dead.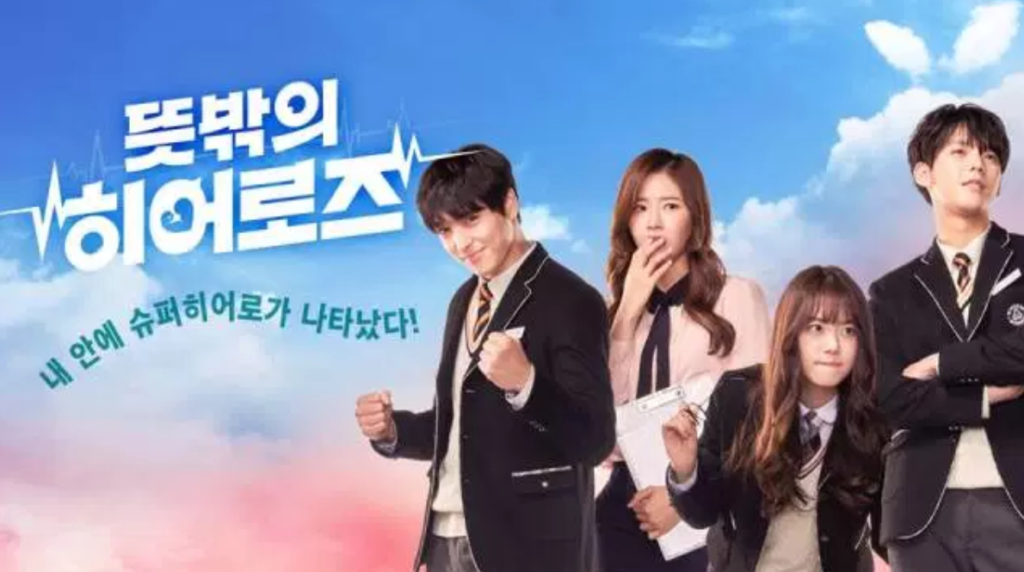 Unexpected Heroes (Korean Web Drama, New)
A modern fantasy that tells the story of three high school students who unexpectedly gains special abilities after receiving an organ transplant from the same donor. For those who follow K-pop it should be fun to see FTISLAND's Choi Jong Hun, BTOB's Lee Mingyuk and former I.O.I. member Kim Sohye playing the lead characters.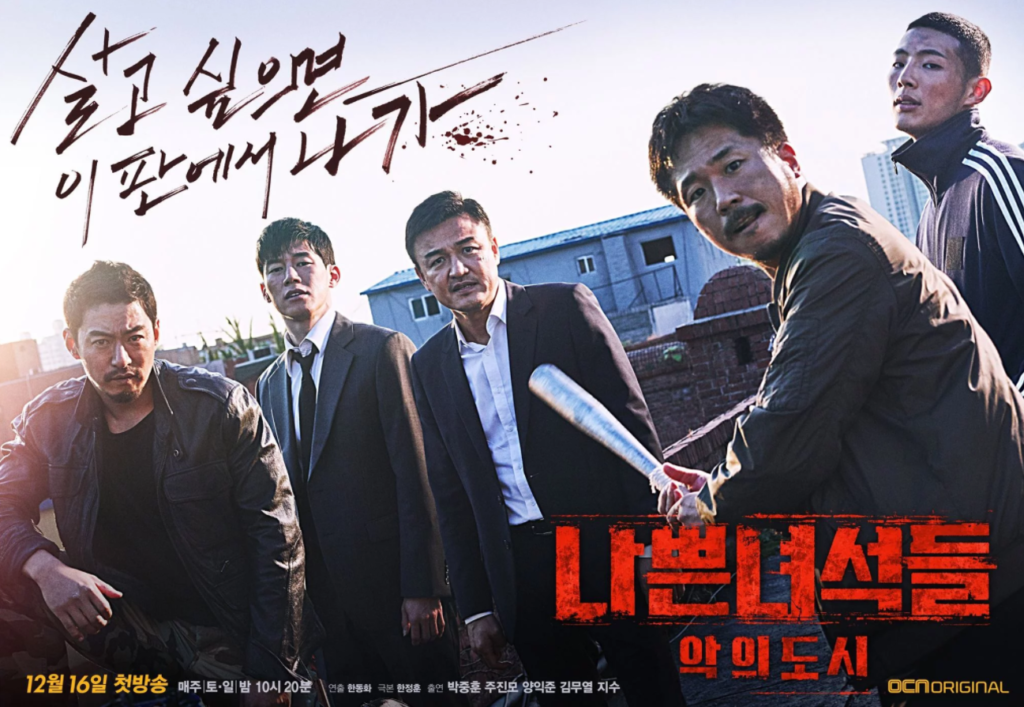 Bad Guys: Vile City (Korean Drama, New)
Season two of Bad Guys that aired back in 2014 starring Park Hae Jin and Kim Sang Joong. For fans of the first season, it will be perhaps a bit disappointing to know that season two is a spinoff of the original with a brand new cast and NOT a continuation of the first season. However, I think any disappointment could be assuaged by the fact that Bad Guys: Vile City has Joo Jin Mo in it…looking utterly glorious at that. Like I mentioned before, my watch list is totally packed right now so I am hoping to check this one out later on.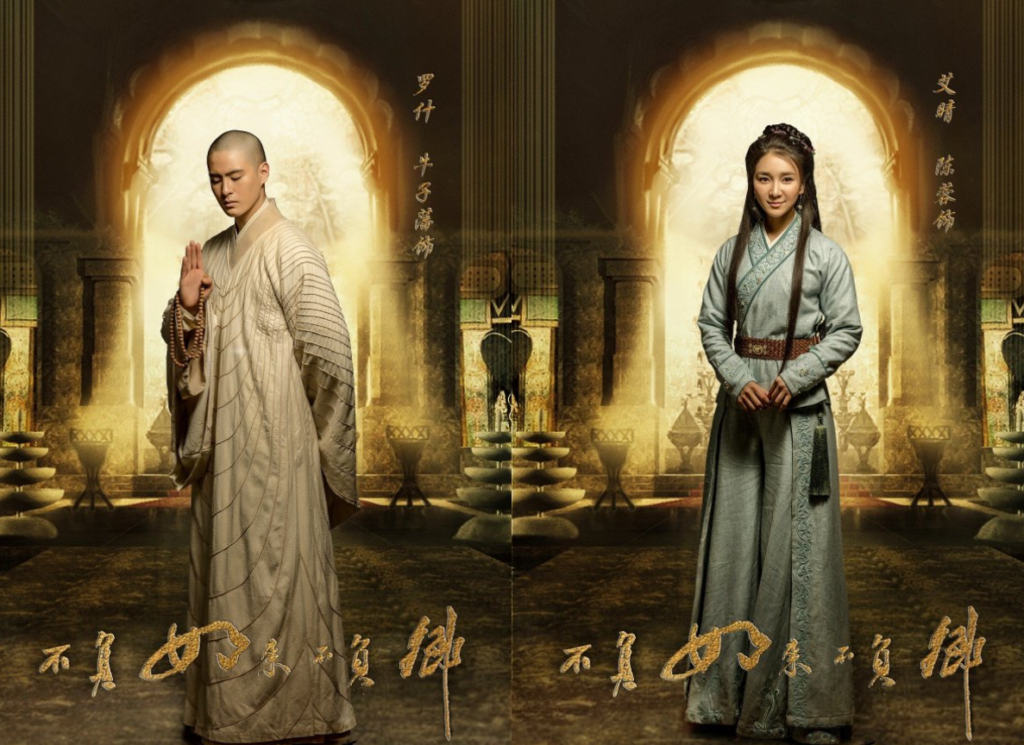 Faithful to Buddha, Faithful to You (Chinese Web Drama, New)
Based on a popular novel, this one is a historical fantasy drama that follows an unlikely romance between our heroine who is a time traveler and our hero who is destined to become the greatest monk of his time. Yes…our hero is a monk so that obviously is going to be a huge obstacle since it will be difficult for our hero to be…faithful to Buddha and be faithful to the love of his life at the same time. (Shh…I checked the novel's ending…and let's just say it didn't deter me from watching this one.)
I have only had time to check out the first episode. It was mildly jarring at first to see the heroine so much older than the hero until I remembered that the hero will keep aging in the story but our heroine will stay the same.
All text copyright @ www.Ninja-Reflection.com