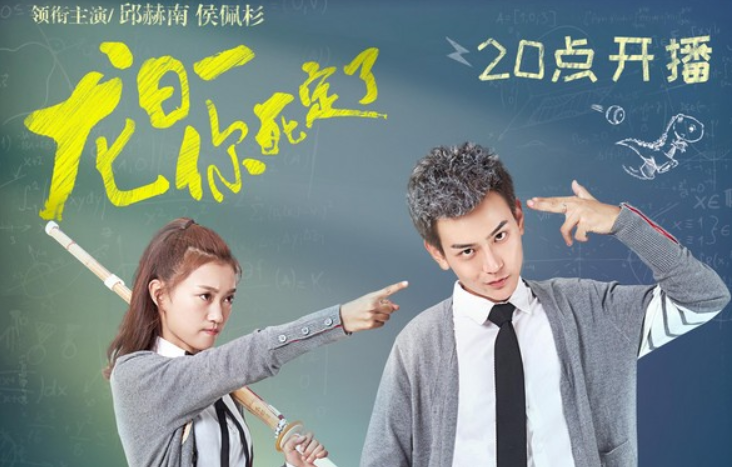 Long Riyi, It Is All Over With You (Chinese Drama, New)
This one is based on a popular novel of the same name…however, to be honest, based on what I saw in the first episode and the general plot outline, this show seems to be along the same line as Boys Over Flowers. Spoiled chaebol hero with three friends, check. Smart heroine's first day at the school for the affluent and ends up getting on the hero's naughty list when she confronts him for acting like the king, double check! The big difference that I can see between this one and Boys Over Flowers is in the heroine's character set up. The heroine in Long Riyi is a fun character who looks like a sweet gentle girl in appearance but in actuality loves karate. After entering a beauty competition to win the prize money in order to pay for a karate match, our heroine is dismayed when her parents signed an idol contract without consulting her. Yelling in frustration once she figures out that the contract stipulates that she must act like a lady whenever she is in the public or forced to pay a huge fine, our heroine will soon find out that keeping a ladylike appearance is next to impossible with our hero around.
I don't mind Boys Over Flowers sort of plot but Long Riyi felt like a really low budget production. Maybe I am too behind in fashion, but it was really hard to see the hero making his grand entrance into the school wearing what looks to me like cheap workout clothes.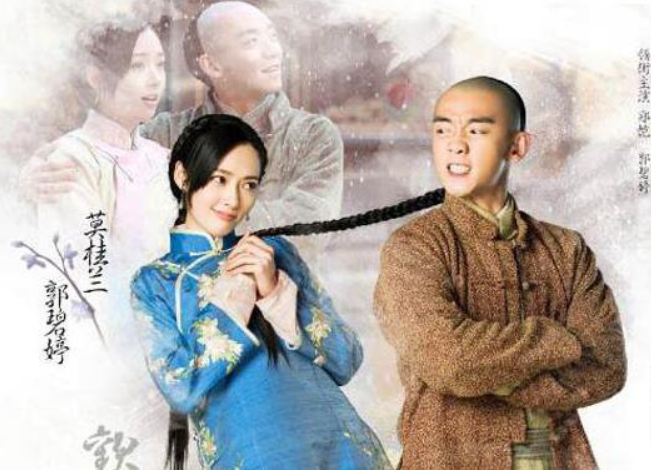 Huang Fei Hong (Chinese Drama, New)
The newest remake of the beloved story of Huang Fei Hong. For those who are not into martial art dramas thus haven't seen any of the over 100 films/dramas based on the martial art master's legend (the most well known one is probably Jet Li's movie "Once Upon A Time In China"), Huang Fei Hong is loosely based on the true story of a man who lived in China during the tumultuous time of the early 1900s when Qing dynasty collapsed and the country had to struggle against conflicts coming from all sides (especially against other foreign powers).
Huang Fei Hong stories are typically very inspirational since the story usually gets to the core of what it means to be proud of one's heritage even when the very fabric of your society has been torn apart and foreign powers try to debase you. I am assuming this newest Huang Fei Hong would have plenty of inspiring story lines but judging by the first few episodes I think this one will differ from its predecessors by adding some mystery AND a lot more romance to the plot. Actor Ryan Zheng who plays Huang Fei Hong is usually one who is really good at balancing comedy and seriousness in his characters, so I am looking forward to see what he can bring to this legend.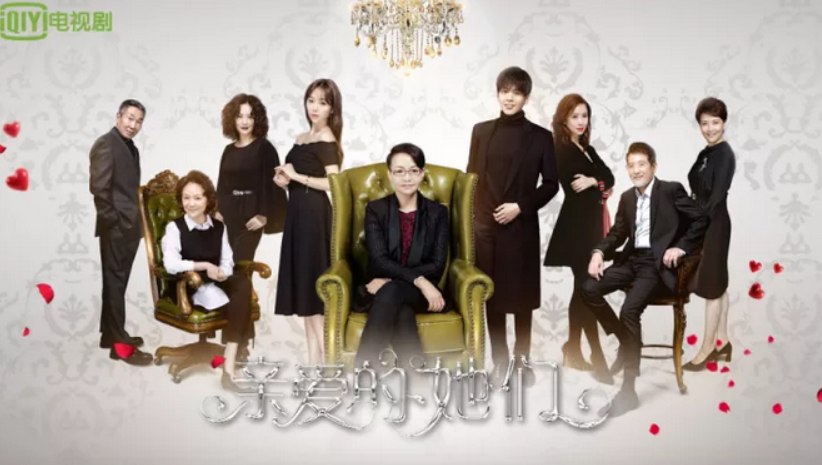 Dear My Friends (Chinese Drama, New)
Synopsis: Growing up under the over protectiveness of her single mom along with the care of her many "aunties" (her mother's group of best friends), our 29 year old heroine has received more love than most…but also has to deal with more headaches that come with it. While going through her own romantic struggles with her boyfriend who refuses to get married, our heroine soon realizes that she also needs to worry about her mother AND her group of aunties who are also going through their own individual trials that come with aging.
This one is probably more geared to an older group of an audience since it mostly deals with the heroine's mother's friendship and the life issues that accompanies to that age group.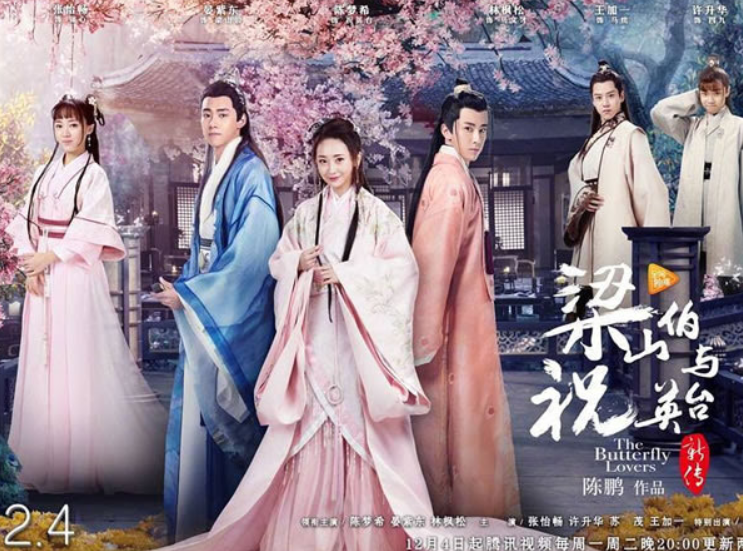 The Butterfly Lovers (Chinese Drama, New last week but already ended this week at 29 episodes)
A web drama's remake of the famous Chinese legend "The Butterfly Lovers". For those who don't mind the tragic love story set up, this one might be interesting to check out. I peeked at the ending and thought the production did a lovely job portraying the famous ending that left me as a viewer rather hopeful instead of sad.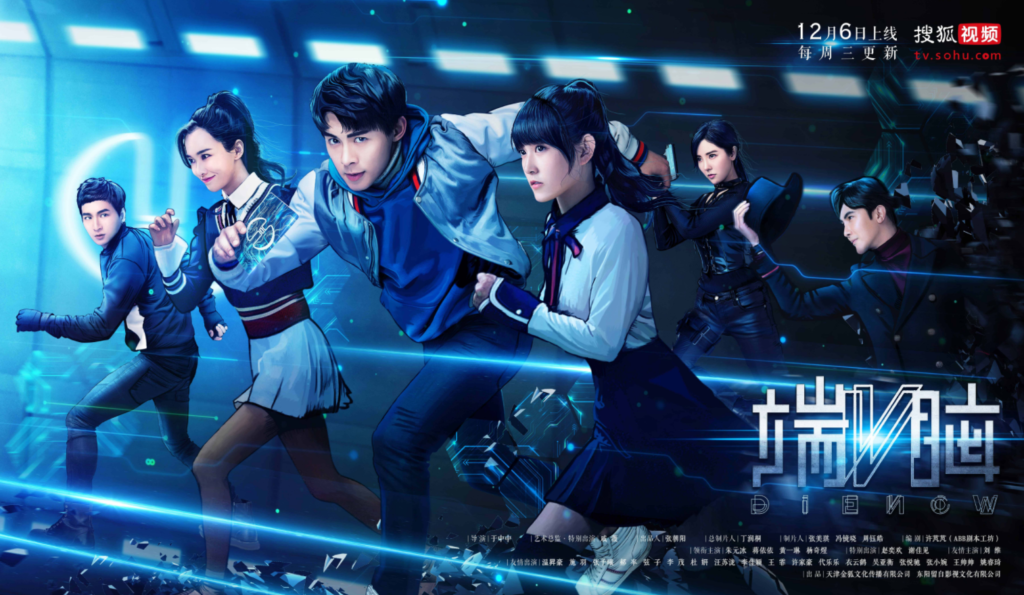 Die Now (Chinese Drama, New)
Based on a popular comic, Die Now is a sci-fi drama that follows our hero into an alternate universe as he tries to find his missing girlfriend but he must first survive a game of wits and deduction or face death in the real world.
Not my sort of thing but I thought the show was of good quality and the mysteries certainly draw you in right away.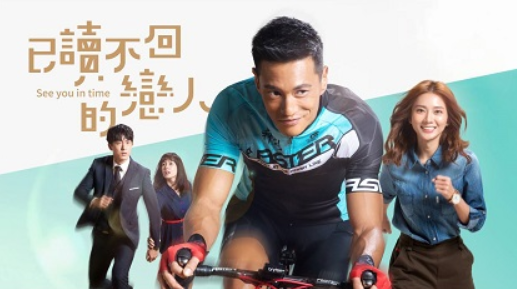 See You In Time (Taiwanese Drama, New)
The newest T-drama about a love connection that started when the hero starts to get text messages from the future (2019).
I am planning on writing a first impression on this one on Monday.

Just Between Lovers (Korean Drama, New)
This show asks the difficult question of what happens to people when they suffer a tragedy that takes away their loved ones and leaves a hole in those left behind that can never be filled. Each harboring a hidden trauma after experiencing such a tragedy, our two leads' meeting becomes a turning a point in our hero's hopeless existence.
Boy, this one impressed me right from the beginning but watching it sure made my heart hurt. I think I will give it one more episode and hopes the romance part of the story will be enough to soothe the heartache.
All text copyright @ www.Ninja-Reflection.com