Synopsis: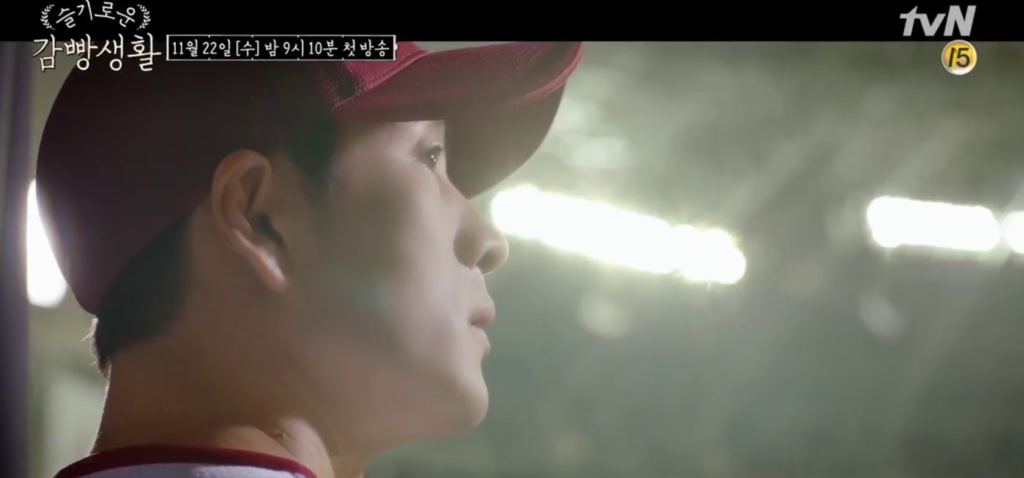 After a tragic car accident that claimed the life of his baseball coach and seriously injured both himself and his best friend, our hero, Kim Je Hyeok stubbornly chose to embrace a seemingly endless journey of recovery with a slim chance of ever becoming a professional baseball player. After four years of unimaginable hard work and pain, Je Hyeok accomplishes the impossible to emerge as a top baseball player highly desired by every professional baseball team. Well known for his talent on the baseball field but somewhat "slow" when it comes to everyday life, Je Hyeok is a beloved national baseball star to his numerous fans.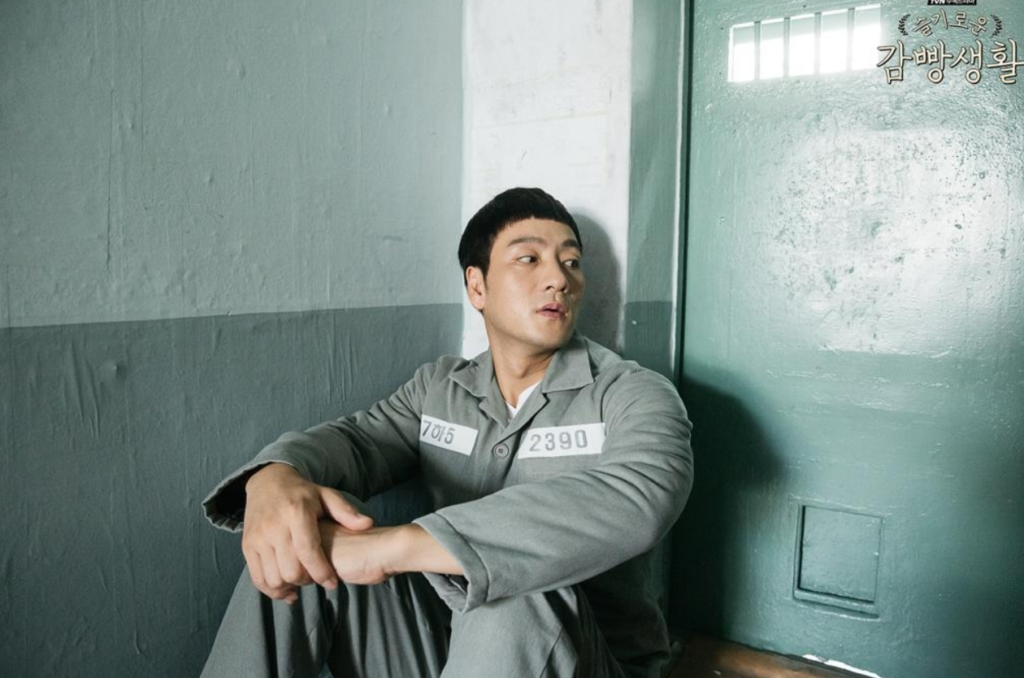 With a bright future of becoming an international baseball star right in his horizon, our hero's fast track of success screeches to a sudden stop overnight when he becomes a convicted felon. Losing control when he catches a man trying to rape his sister, Je Hyeok chases after the criminal only to accidentally injuring the man severely in an act of self defense. Somehow ignoring the fact that Je Hyeok would've died if he didn't fight back against the rapist who was trying to kill him, the court convicts Joon Ho to a year of prison sentence.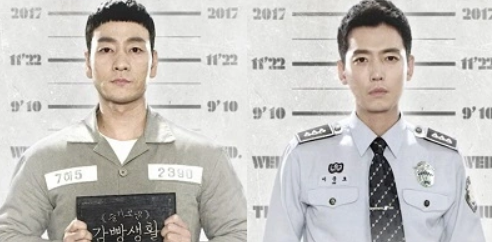 Entering the foreign world of prison, Je Hyeok soon realizes he has been forced into a society with its own set of rules…rules he now has to learn in order to survive. Fortunately, our hero is not completely without friends in the unbearable situation he found himself in. Friends with our hero since their youth, Lee Joon Ho is the other promising baseball player that was injured in the tragic car accident but unlike our hero, Joon Ho decided to give up his baseball career despite having the much lighter injury compared to Je Hyeok. Working as a prison guard, Joon Ho is well known at work for being a fan of the national baseball star Kim Je Hyeok but has never revealed his personal relationship with our hero. Hiding his friendship with Je Hyeok from his co-workers, Joon Ho becomes a secret help to Je Hyeok whenever he can…especially since our hero has a tendency to let his unique sense of justice get himself in trouble.
Ninja's First Impression: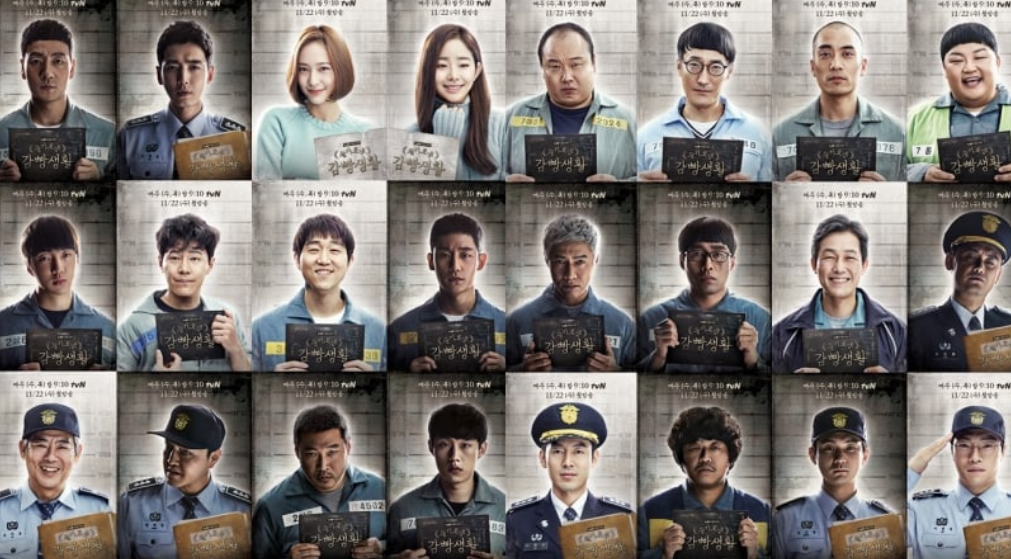 This one is surprisingly funny! I really should've guessed from the fact that Prison Playbook is directed by the director of Reply franchise and written by one of Reply writer as well that this drama is not going to be all heavy and depressing. Granted, the premise of the story meant there is still plenty of depressing heavy stuff but Prison Playbook is filled with humor that is the trademark of the Reply franchise.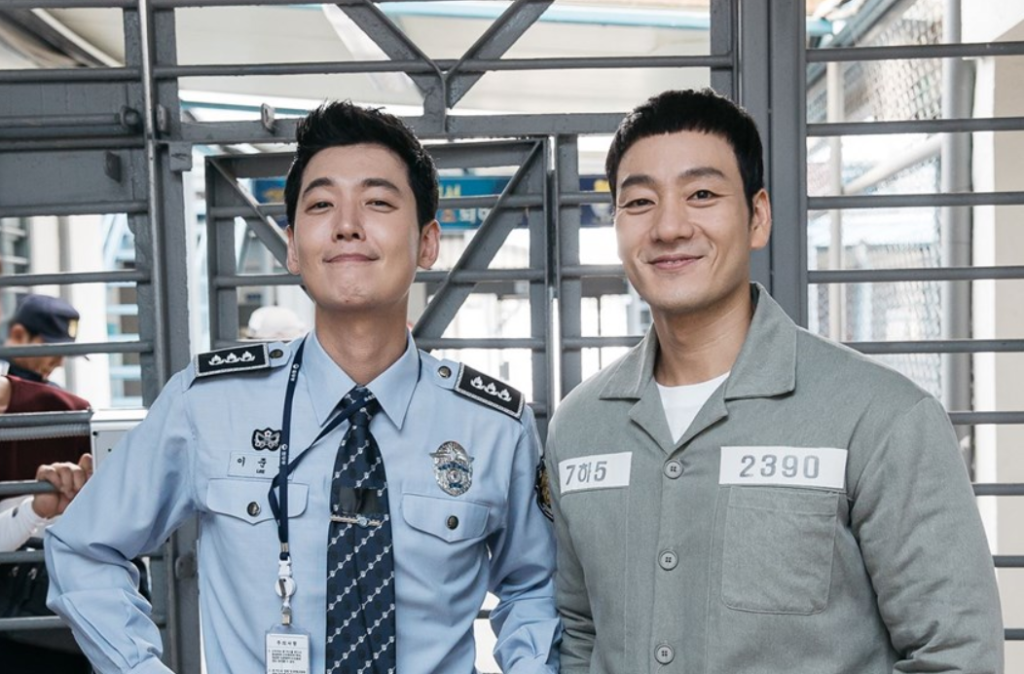 I was very excited to see Jung Kyoung Ho out with a new drama so I checked out Prison Playbook mostly for his sake. Unfortunately, Jung Kyoung Ho really didn't have too much screen time in the first two episodes even if his character was plenty intriguing. However, my mild disappointment of not seeing more of Jung Kyoung Ho on my screen aside, I was really impressed with Prison Playbook overall and especially loves our hero who hides a sneaky vengeful side despite his seemingly stoic and guileless appearance. I am not familiar with actor Park Hae Soo who plays the hero's character, but he really has done an impressive job thus far. Je Hyeok is such a simplistic character at first sight but the more we get to know him the more surprises he reveals and makes me as a viewer, can't help but wants to see the world through his eyes.
All in all, a very promising start to Prison Playbook. Oh, by the way, I didn't expect any romance from this one at all but judging by the first two episodes, I do think besides bromance we could actually expect some romance as well!
All text copyright @ www.Ninja-Reflection.com