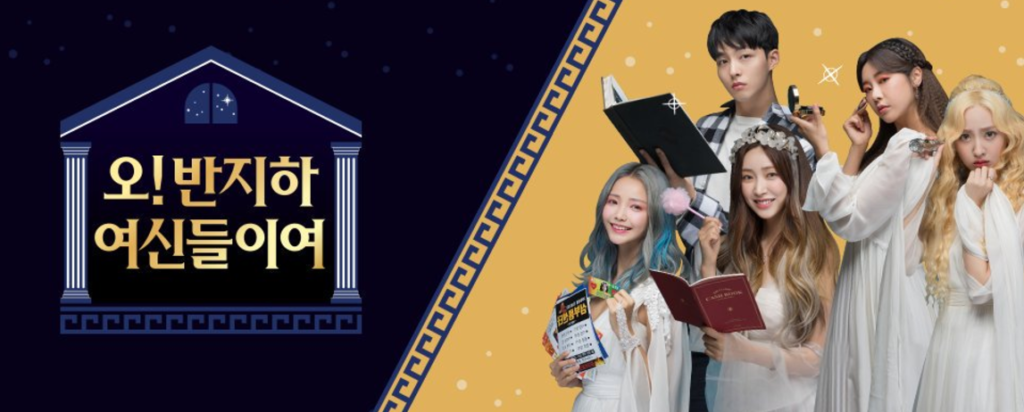 Oh, Dear Half-Basement Goddesses (Korean Web Drama, New)
A fantasy comedy about four Greek goddesses who came to the small nation of Korea with hopes of spreading love and peace…but ends up having to pawn all of their possessions to just make ends meet.
This one felt more like a skit than a tv drama…I kept having this weird feeling I was watching a Korean Saturday Night Live skit.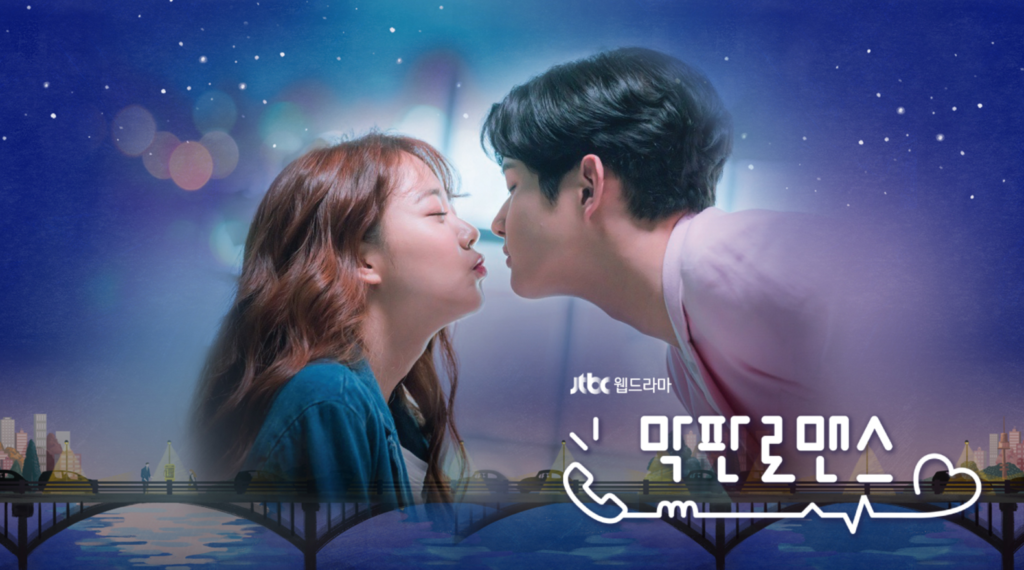 Last Minute Romance (Korean Drama, New)
An ordinary girl living an ordinary life, our heroine spends her day drooling over her celebrity crush…until she is suddenly diagnosed with terminal illness. Her personality naturally optimistic, our heroine decides that she wants to spend her remaining time having a romance with her celebrity…which is of course not possible, so our heroine settles for the next best thing – a contract romance with our hero who looks just like her celebrity crush.
I usually avoid any drama with terminal illness in it, so I will probably be staying away from this one unless it ends happily.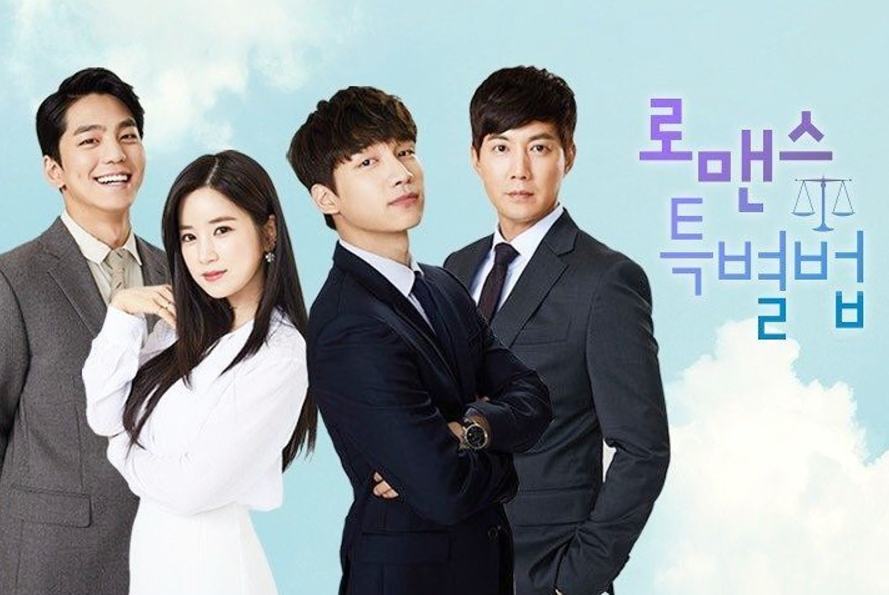 Special Law of Romance (Korean Web Drama, New)
Synopsis: Already a judge despite his young age, our hero devotes all of his time to his work and is seemingly not interested in romance but of course the drama gods have other ideas.
For a web drama, the first episode took quite a bit longer than I expected to set up our leads but I am assuming the pacing will pick up soon…hopefully.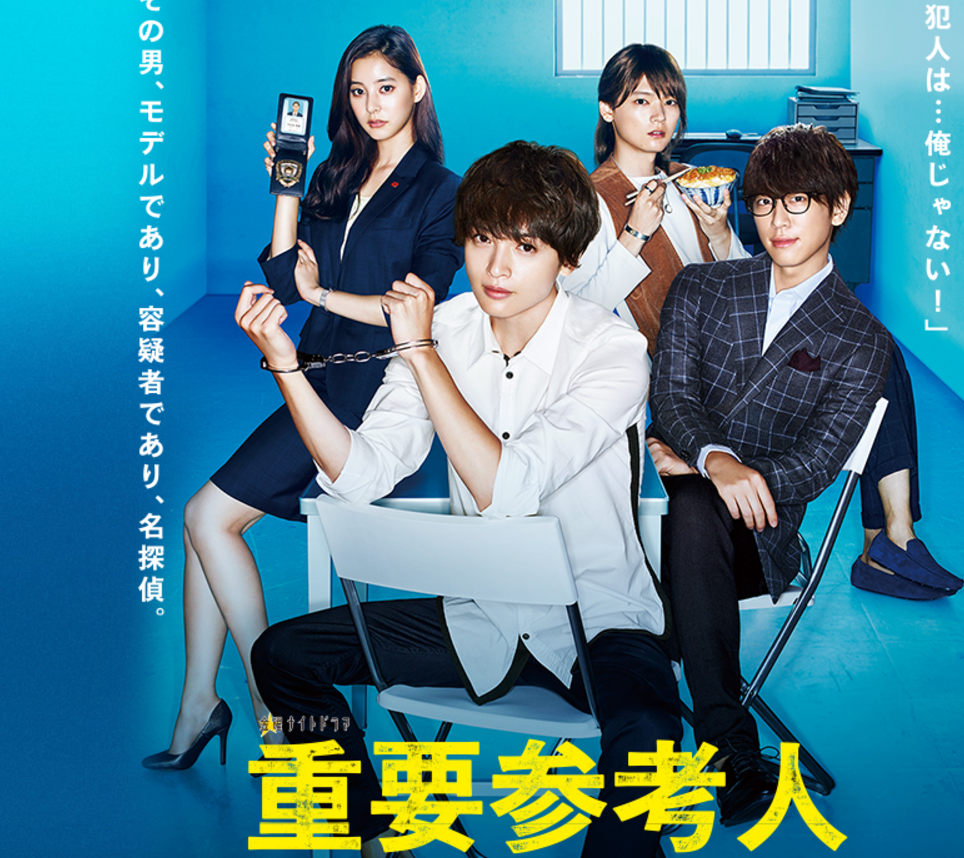 Juyo Sankounin Tantei/Important Witness Private Detective (Japanese Drama, New)
Synopsis: Based on the manga of the same name, Juyo Sankounin Tantei tells the story about our hero who ever since an unfortunate discovery of a dead body as a child is cursed with the fate of being the first one to discover dead bodies constantly. A model by profession, our hero would love nothing more than to shake off his curse but invariably he ends up being the prime murder suspect and has to rely on his keen detective skills (which only shows up when things get REALLY bad for him) to catch the real murder.
Lots of eye candies here. I am kinda surprised that Furukawa Yuki (Mischievous Kiss, 2013) is just playing a secondary character in this one, but it is still kind of fun to see him in a role that's so different from his role in Mischievous Kiss.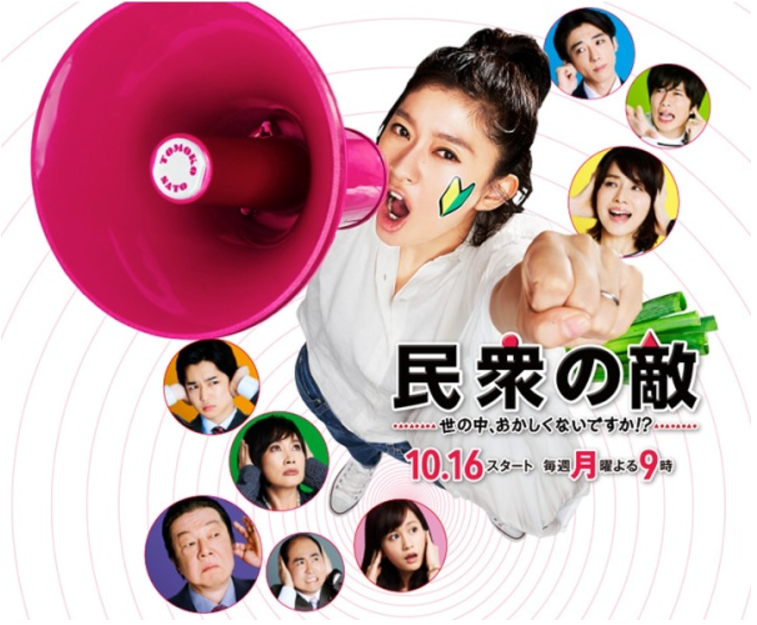 The Public Enemy/ Minshuu no Teki (Japanese Drama, New)
As a forty year old high school drop out, our heroine, Tomoko Sato (Ryoko Shinohara) has a blissful family life with her husband and son…as long as she ignores the countless daily reminders that her family is poor. Her heart breaking as she watches her young son resorting to imagining the eggroll he is eating is a piece of steak, our heroine makes the daring decision to run for city council once she learned of their amazing salary.
This one is obviously the story of the unlikely triumph of the underdogs. I liked episode one well enough and there are some intriguing secondary characters that if developed correctly could make this one a winner. However, going by just the first episode alone, I thought Rikuoh (aired last week, the one about a dying traditional factory) is still hands down the better choice if you are in the mood of watching ordinary people creating miracles.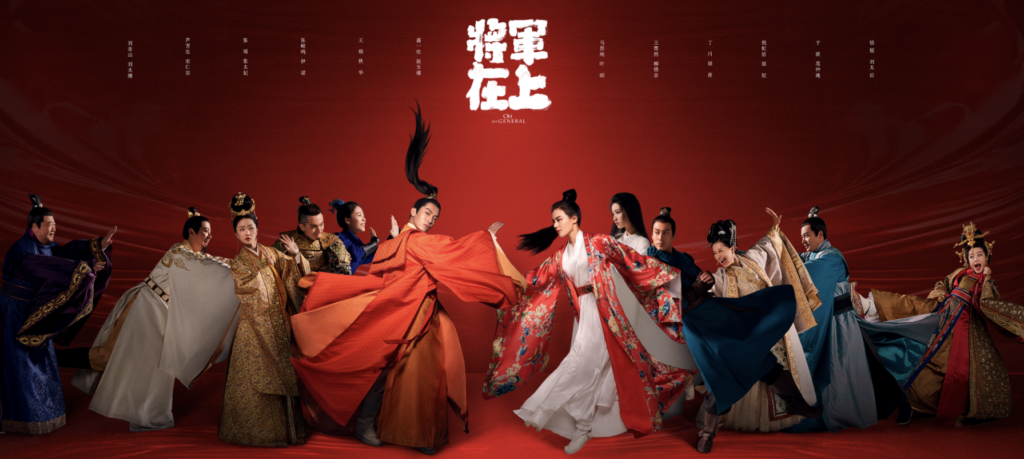 Oh My General (Chinese Drama, New)
It's out!!!! I have been waiting forever for this one! How can you not love a story where the heroine (Sandra Ma) is the fearsome general and the hero (Peter Sheng) is the fragile beauty that is forced into a marriage with our heroine?! This one has the wacky fun vibe of Go Princess Go so I am fervently hoping that it will be just addicting as that one…without the terrible ending of course.
All text copyright @ www.Ninja-Reflection.com