Korean Drama: Avengers Social Club (부암동 복수자들)
Broadcast Date: October 11, 2017
Airs: Wed & Thur
Total Episodes: 16
Leads: Lee Yo Won, Ra Mi Ran and Myung Se Bin
Character Intro: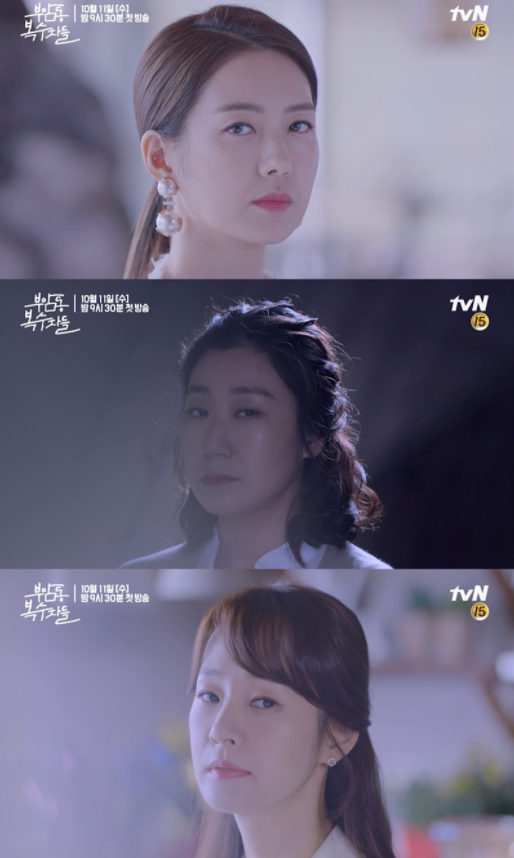 Kim Jung Hye (Lee Yo Won): Perfectly resigned to a loveless marriage that was formed for the mutual benefit of two chaebol families, our heroine Jung Hye puts all her effort in trying to have a child, both for her own sake and for the sake of a father-in-law that bases the right to inherit on his son's ability to produce grandsons. Quitely simmering with fury when her husband suddenly brings home a high school aged son, Jung Hye vows to seek revenge and eventually forms a club for the very purpose with our three other leads.
Hong Do Hee: The owner of a seafood stall at the market, Do Hee's world revolves around her business and her son. A woman with a bright personality despite the hardship of raising her son on her own, Do Hee's good nature temperament is severely tested when the mother of the boy that has been bullying her son tries to bully her as well. The oldest of the revenge club, Do Hee soon becomes the caring older sister to our other two female leads.
Lee Mi Sook: Gentle and perpetually soft spoken, Mi Sook lives the envious life of a full time housewife to a successful husband…on the surface. Flustered when our heroine in a matter of fact tone points out that she has all the signs of being physically abused by her husband, Mi Sook reluctantly joins our heroine's revenge club and finds an unexpected friendship much to her surprise.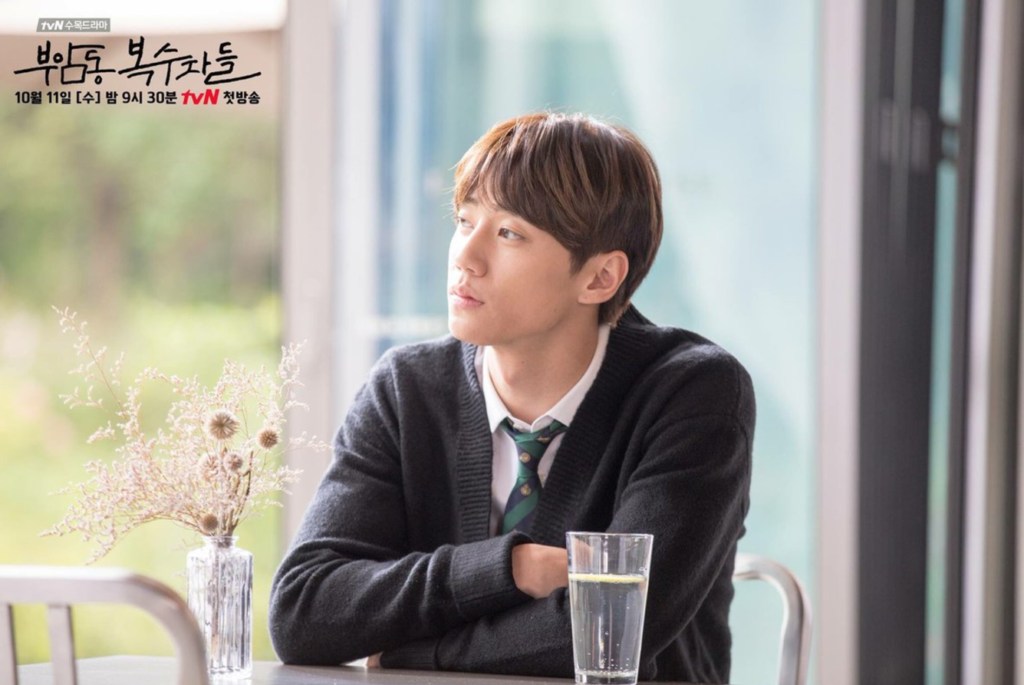 Lee Soo Gyum (JUN of boy band U-KISS) – Raised by his grandmother, Soo Gyum is the unexpected son from a fling our heroine's husband had years ago. Seemingly a perfect son to his long lost father who really only saw him as a ticket to an inheritance, Soo Gyum is secretly planning his own revenge against his biological parents who abandoned him.
Ninja's First Impression: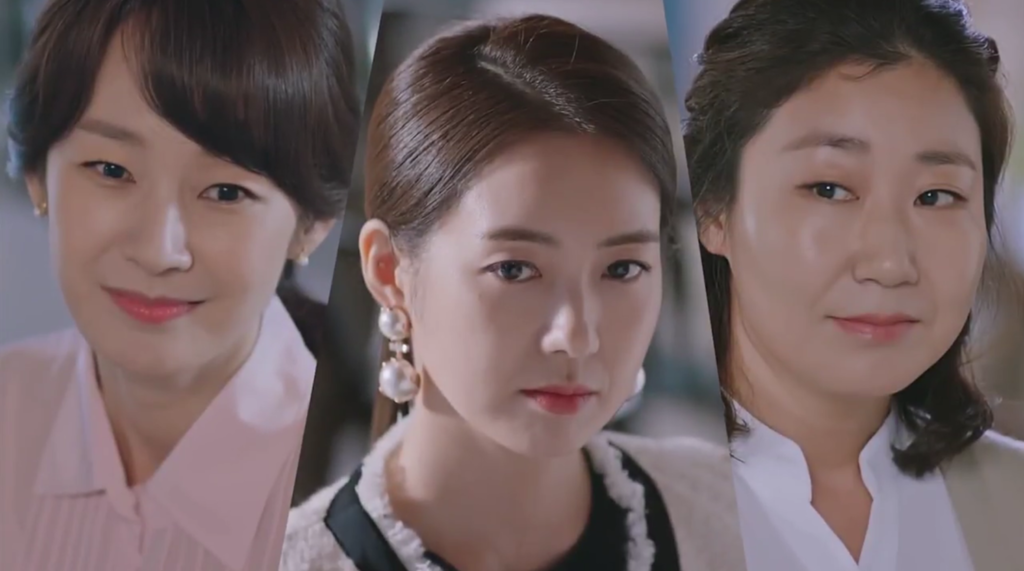 The first episode of Avengers Social Club felt a bit random and even predictable BUT don't judge the show too hastily until you finish episode 2. At first glance, our heroine seems like a boring chaebol princess who is planning to do some sinister revenge with other equally humdrum characters, however, by end of episode two it is apparent that our heroine is a total innocent who wanted the club because she doesn't have the first clue of how and what one would seek revenge. I was a bit disappointed at first that Lee Yo Won is playing yet another cold expressionless character but turns out, I do believe this particular heroine might end up being my favorite character Lee Yo Won has played to date. In some of her past dramas, such as Mrs. Temper, 49 days, Cruel Love, Lee Yo Won's heroines obviously all were likable despite their universal stoic personalities. However, I think Avengers Social Club is the first drama I actually find Lee Yo Won's heroine cute and hilarious.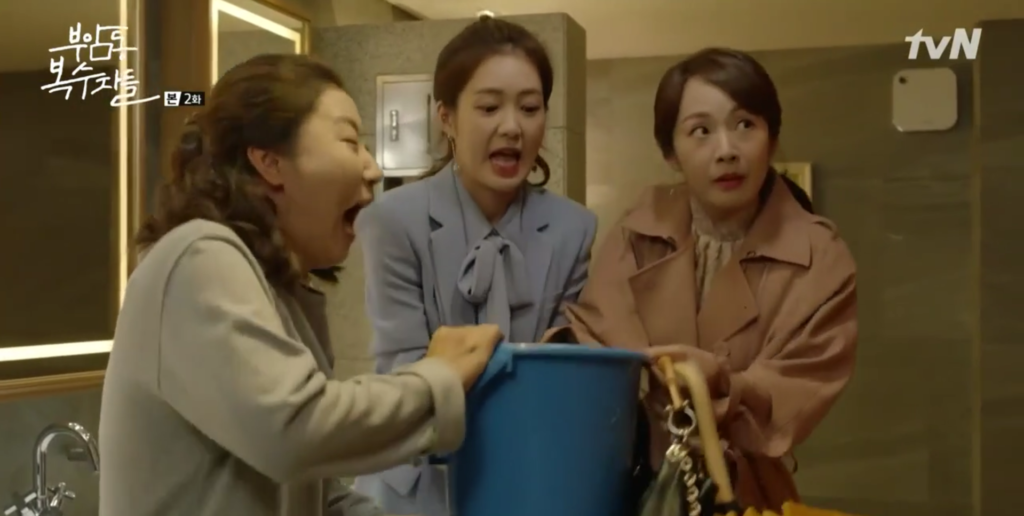 Other than the heroine who ended up being shockingly endearing, by the end of episode two I also fell in love with the other members of the club as well. I think what makes this "revenge" story so refreshing is that it addresses the simple question of "How would a bunch of VERY nice people" go about venting their anger and punishing those who had done them wrong? The show doesn't shy away from some rather serious issues such as physical abuse, child abandonment, and school bullying but the story becomes heartwarming and often comical (I laughed my way through episode 2) when your leads are a bunch of people who actually get distracted from the purpose of their club once they see someone less fortunate than themselves.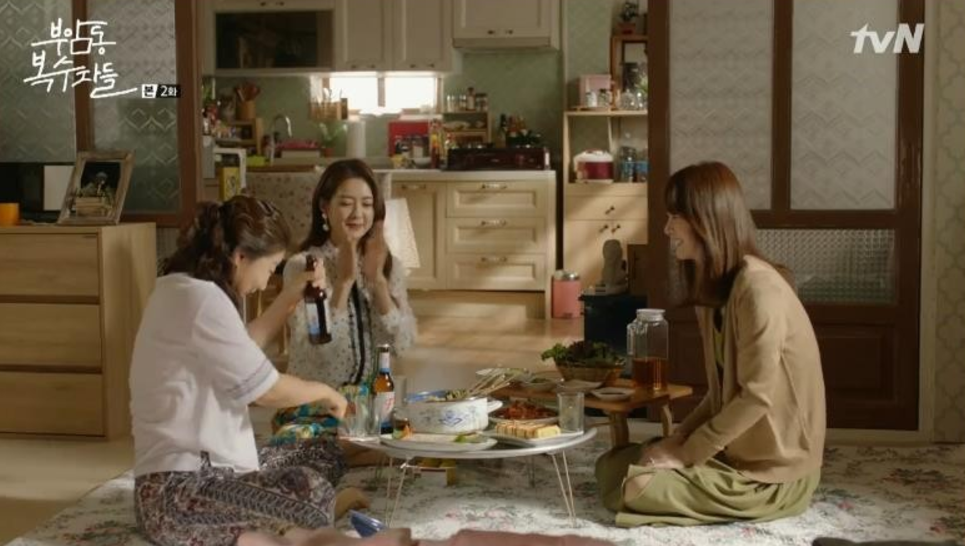 All in all, I was pleasantly surprised by how enjoyable Avengers Social Club was. I am not really expecting too much in the romance department (there is a possible pairing between Soo Gyum and Mi Sook's daughter) but I think this one is going to be worth following anyway.
All text copyright @ www.Ninja-Reflection.com