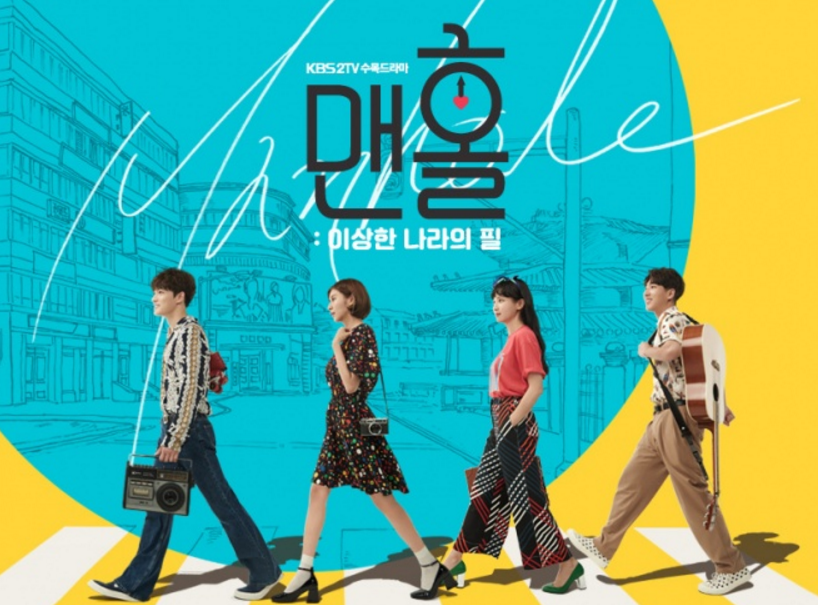 Manhole (Korean Drama, New)
This one has a really similar plot to Proposal Daisakusen (J-drama starring Yamashita Tomohisa) or for those more familiar with the K-version, Operation Proposal with Yoo Seung Ho or even the C-remake called Operation Love aired earlier this year back in April. Instead of an angel though, our hero (Kim Jae Joong) in Manhole travels through time via … um…a manhole, to change history our heroine (Uee) will marry him instead of another man. The first two episodes were pretty entertaining but I am usually impatient with the sort of plot where both leads have to spend the whole story missing each other until the bitter end, so not sure if I am interested enough to give it another try.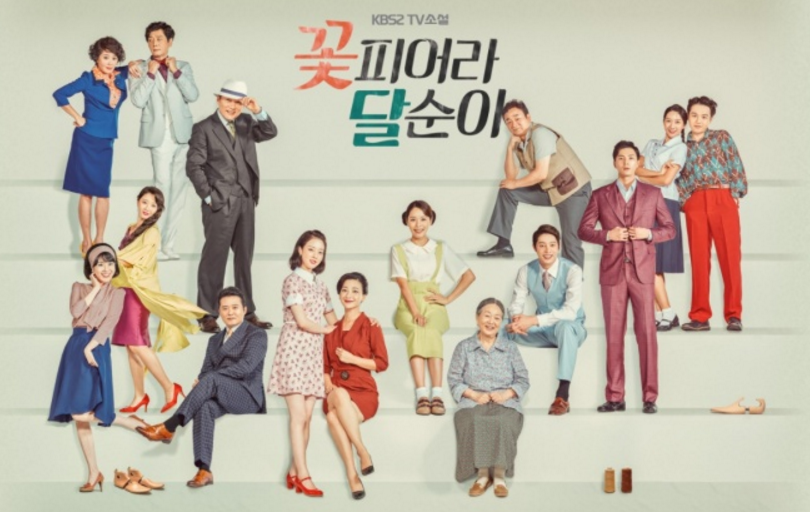 Blossom Dalsoon (Korean Daily, New)
The new K-daily about our heroine who through an ironic twist of fate, ends up losing her memory and grows up believing the man who killed her father as her own father. Through digging into her past, our heroine will find out where her passion for shoe making comes from and eventually return to her rightful place.
Judging by the first episode, we will have a bit of backstory to set up before we even see the adult heroine so I am going to check back on this in a couple weeks.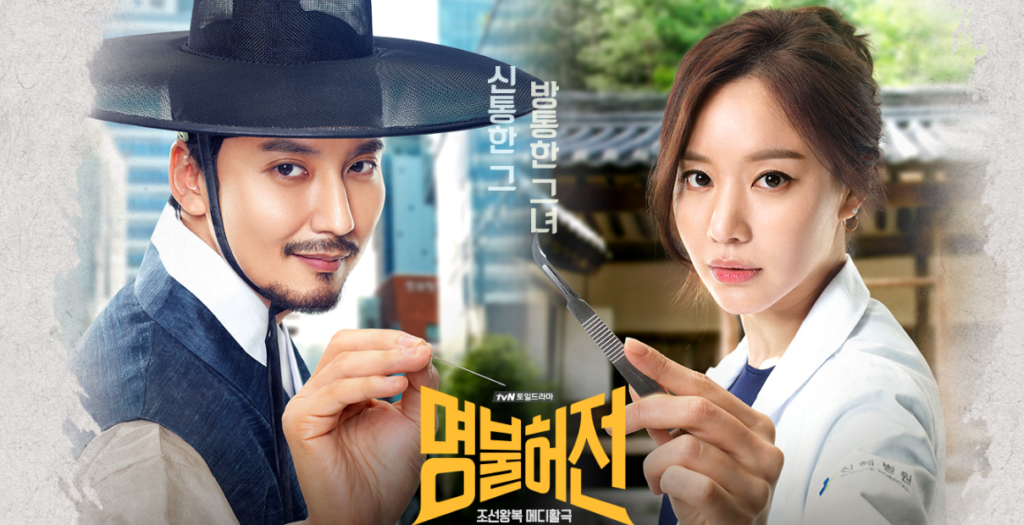 Live Up To Your Name (Korean Drama, New)
Synopsis: A physician in the Joseon Era, our hero suddenly finds himself in modern day Korea after falling into a river while trying to escape from those who were seeking his life. Wondering around on the street of modern day Seoul, our hero eventually meets our heroine, a brilliant surgeon, who abhors traditional oriental medicine.
I am quite excited about this one! The first two episodes were fast paced and fun but still left plenty of time for emotional development on both leads. Looks like the story line in Joseon will be going concurrently with the modern time line so I wonder if that means our hero will be going back to his own time at some point.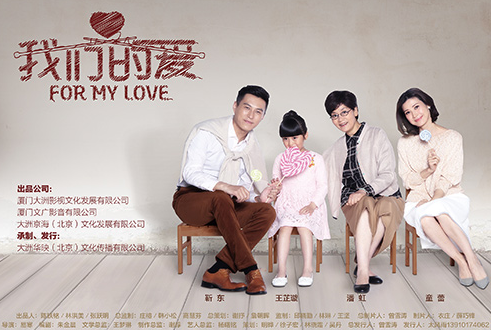 For My Love (Chinese Drama, New)
In order to qualify for a mortgage to purchase a house, our two leads come up with a plan to get a fake divorce but the moment they do, their relationship suddenly hits a crisis and the fake divorce promptly turned into a real one.
Sigh…for Jing Dong's sake, I was holding out some hope for this one, but alas the first few episodes were all conflict and zero fun so I am writing this one off.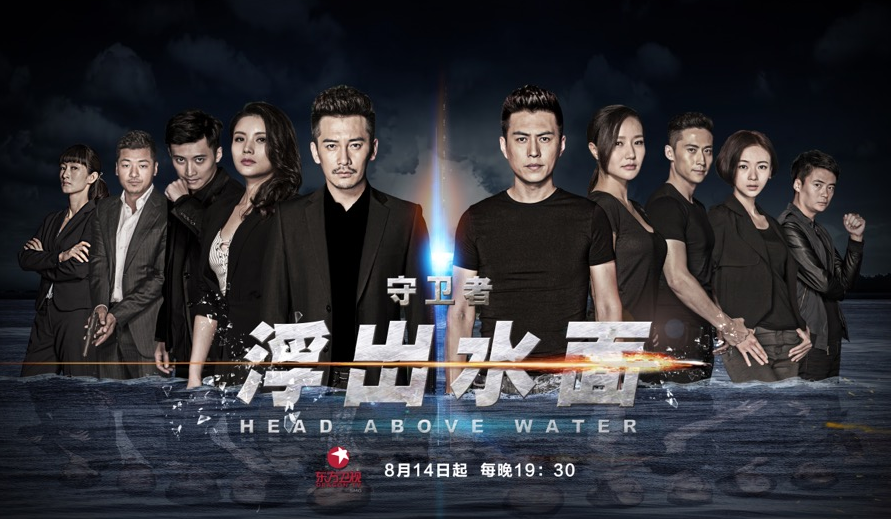 Head Above Water (Chinese Drama, New)
Jing Dong sure has been busy! In this one, Jing Dong plays a seasoned special agent that has to track down the criminal who stole a top secret technology that could put the safety of the whole nation in jeopardy. Our heroine is the team captain of the special task force Jing Dong is in. Interestingly, 8 years ago while the heroine was still a brand newbie, the hero had told her that she would never make it as a special agent but obviously, our heroine was able to prove him wrong in a rather spectacular manner.
I liked this one a whole lot better than For My Love, plus Jing Dong's character here is much more to my taste. However, episode one's episode was a bit slow for a show I had expected to be extremely fast paced and action packed but hopefully, once the backstory is set up that will improve.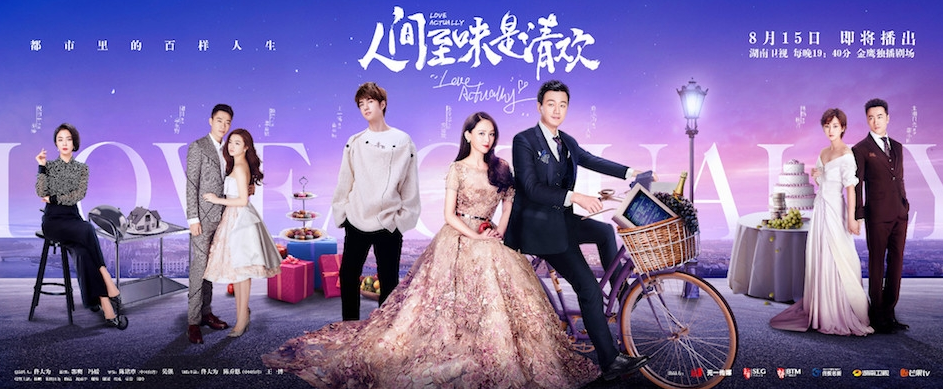 Love Actually (Chinese Drama, New)
Joe Chen's new Chinese romantic comedy about how our two polar opposite leads fell in love with one another as they each try to find their place in the big complex world called corporate business. This one is more a slice of life than your traditional idol romance, so the plot does meander quite a bit. Our hero also starts off already married and judging by the pacing of the first couple episodes, it will probably be a while before any romantic sparks could fly between our leads. Frankly, I was slightly disappointed by Love Actually, but I am going to give it a few more episodes to win me over.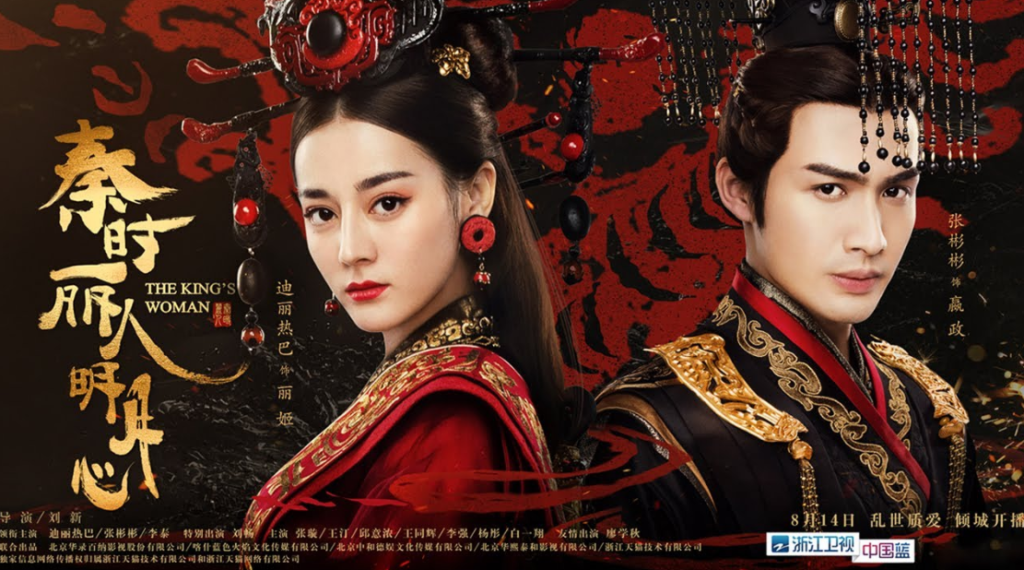 The King's Woman (Chinese Drama, New)
Reunited after Pretty Li Hui Zhen (they were both in Ten Miles of Peach Blossom too but I don't really count that one since they had like one scene together), Dilraba Dilmurat and Zhang Bin Bin finally get to play the OTP in The King's Woman. Zhang Bin Bin plays Ying Zhang, the famous Qin Shi Huang who was the first emperor of the unified China. In love with our heroine, Gong Sun Li since they were kids, Ying Zhang forces Sun Li to marry him despite knowing that she is not only in love with another man but is pregnant with the man's child. Left with no choice but to marry Ying Zhang in exchange for the antidote necessary to save the life of her baby's father, Sun Li eventually starts to fall for the seemingly cold and ruthless emperor as she discovers the sides of his personality that are hidden from everyone else.
I only had time to watch the first episode of The King's Woman and was fairly impressed in terms of acting, fighting scenes and the pacing of the story. However, I will have to admit that as far as the story goes, I am not too excited by the romance set up since it seems certain that it will be all tears and even if we do have some sweet moments, they would be bitter sweet too.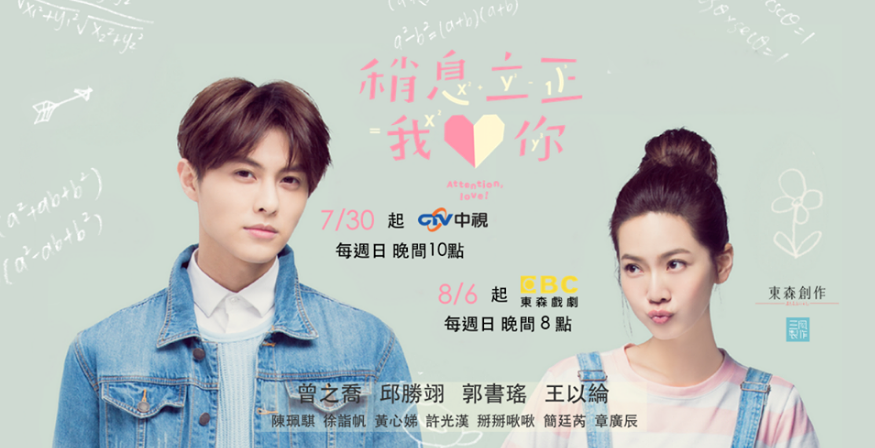 Attention, Love! (Taiwanese Drama)
I am happy to report that I am loving this one! I was prepared for a fluffy light romance, therefore, imagine my complete surprise when this one turned into a solid drama starring a hero filled with emotional complexities and a heroine that is so lovable that I just might be swooning over her more than our also very swoon worthy hero. Quite a few promising T-dramas out right now, but I do think Attention, Love is my absolute favorite thus far.
All text copyright @ www.Ninja-Reflection.com