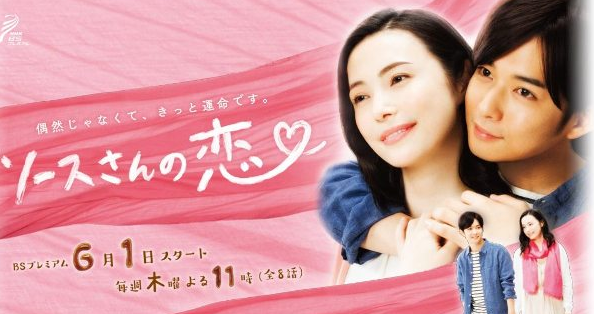 WhSauce san no Koi (Japanese Drama)
Synopsis: An aspiring artist that is quickly losing his once shining spark under the harsh pressures of simply scraping enough to pay college tuition, Masanao Uno 's life consists of working part time at a convenience store and trying to meet the demands of school. His once stagnant life suddenly coming alive when a beautiful and intriguing woman begins to show up at the convenience store every night at 8 pm to buy a bottle of sauce, Masano Uno quickly falls in love with our heroine whom he endearingly calls Sauce San.  Despite the 10 year age gap between our two leads, the romance between them starts to flourish…until our heroine's traumatic past refuses to be ignored anymore.
I think this one is going to be more mystery than a cute romance but at only eight episodes long the pacing should be quite fast.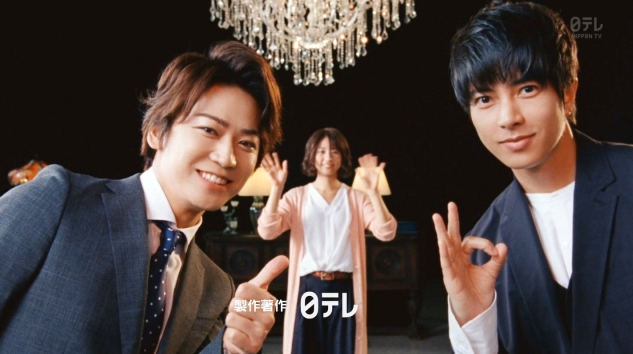 Boku Unmei no Hito desu (Japanese Drama, Finished)
This one was surprisingly good! Fluffy of course especially since it was really all about our hero trying to woo his future wife, but thanks to our two male leads' extremely cute interaction together I enjoyed this one from the beginning to the end.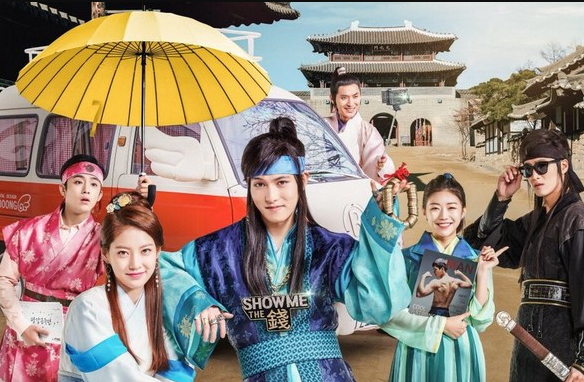 My Only Love Song (Korea Drama, New)
Synopsis: Our heroine is a top star well known in the entertainment industry for her motor mouth. Furious after finding out from the news that her boyfriend has married another actress without her knowledge, our heroine jumps into an old van to avoid a hoard of reporters chasing after her but the car somehow transports her back to the past to meet our hero.
As you can tell from the promo poster, the show keeps the tone of the story fairly light and silly. I only had time to checked out the first episode before I left for my vacation but it was an easy enough watch that I might go back for a second look later.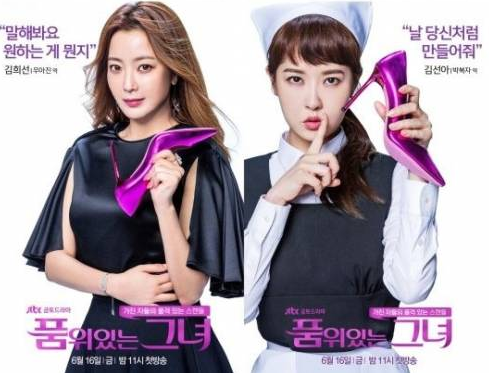 Woman of Dignity (Korean Drama, New)
Boy, lately there has been a string of dramas with my favorite actors doing shows I am just not going to touch with a ten foot pole! Kim Hee-sun (Angry Mom) plays a chaebol-daughter-in-law who seemingly has everything Kim Sun Ah's (Masked Prosecutor) character wants in life. Judging by the previews and the show's synopsis, the story will center around Kim Sun Ah's character's attempt to climb the social ladder through flirting and exerting influence on the rich old man (Kim Hee Sun's character's father in law) she is a caretaker for.
This one sounds like a study on one woman's twisted greed for what she imagines to be the perfect life another woman is living, while the woman who looks like she has everything in life will end up discovering what she has could all disappear in a blink of an eye.

We Roared Past Youth (Chinese Drama, New)
Synopsis: Using her boyish appearance to her benefit, our heroine disguises herself as a boy and successfully gets accepted into the college where her father is the president of. Completely stunned when she meets the school's "problem" girls and realizes all her rebelliousness is nothing compared to the real deal, our heroine embarks on a journey of hilarious misunderstandings and forming unlikely friendships along the way.
Sounds fun. I would totally check this one out if I wasn't on vacation with spotty wifi.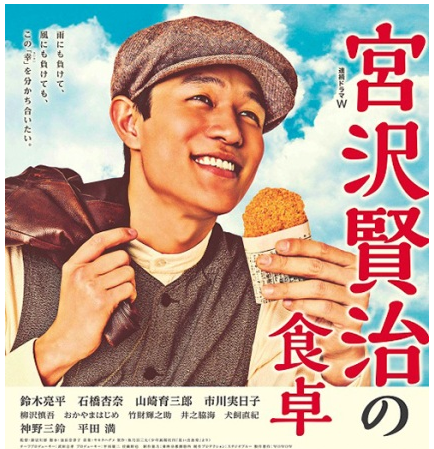 Kenji Miyazawa's Table (Japanese Drama, New)
Based on a popular manga, Kenji Miyazawa's Table tells the life story of our hero Kenji Miyazawa (a real life well known Japanese poet) who shares his love of food and curiosities about the world with those around him.
This one looks really well made and is filled to the brim with heartwarming vibe- as only J-drama could do so well. Small warning: The story is based on a real guy…so some heart breaks might be ahead.