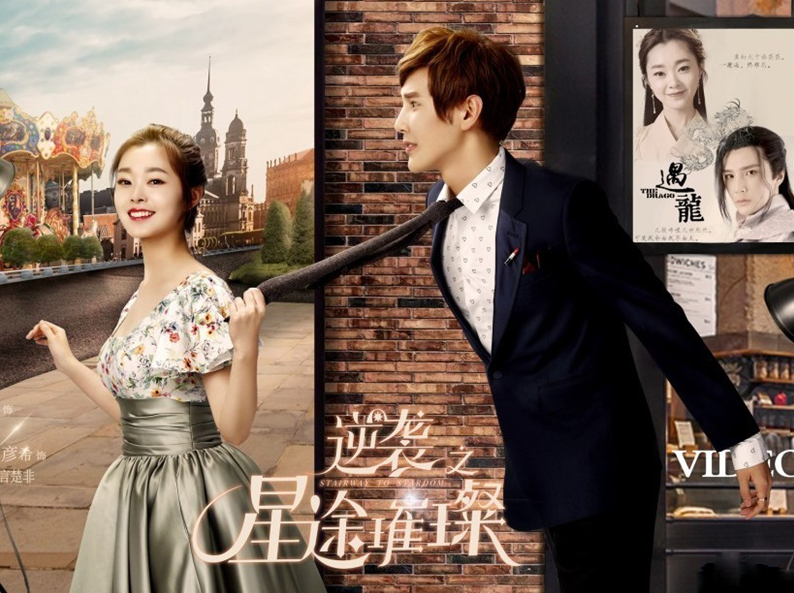 Stairway to Stardom (Chinese Drama, New)
As you can tell from the show's name, this one is set in the entertainment industry and tells the story of how our heroine goes from a lowly body double to a famous star. The hero is the CEO of the entertainment company the heroine will end up getting signed with.
I checked out the first two episodes…and I am not feeling it. The show wasn't bad per say, but with so many good shows on my watch list right now I am a lot less forgiving when it comes to judging new shows.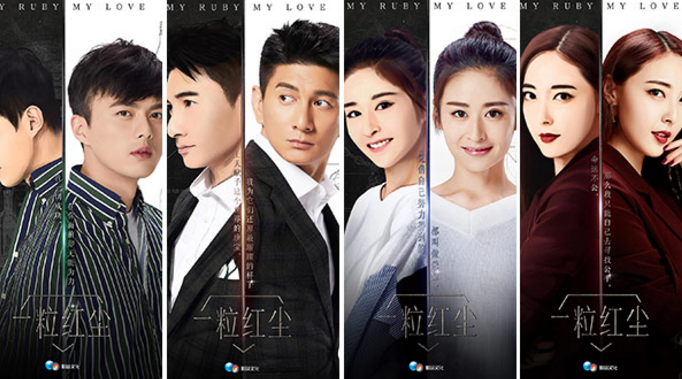 My Ruby My Blood (Chinese Drama, New)
Nicky Wu's new C-city romance. In My Ruby My Blood, Nicky Wu is a CEO of a very successful jewelry company who recruits the heroine into his company. Other than the two leads' romance, the show will also have two other couples so the pacing should be pretty fast since this one is only 35 episodes long.
A Life Time Love (Chinese Drama, New)
An epic love story about two lovers that would give up everything to be together but fate is seemingly determined to keep them apart. Huang Xiao Ming plays the completely devoted hero that sacrifice all for the woman he loves. Victoria Song (Ice Fantasy) is our lucky heroine who not only gets the love of Huang Xiao Ming but also that of Peter Sheng (Go Princess Go). Peter Sheng plays the heroine's husband that despite their agreement to treat their marriage like a business partnership, starts to fall in love with our heroine and becomes unwilling to let her go.
SIGH… Since this one is based on a popular novel, the show's official synopsis makes no secret that we are probably not going to get a happy ending here. I would normally be jumping with joy over any show starring Huang Xiao Ming AND Peter Sheng as its male leads but alas even with such a beautiful cast I cannot bring myself to watch it.
Ruch to the Dead Summer (Chinese Drama, New)
A story that celebrates the glory of friendship and love…then the total heartbreak when everything breaks apart under the pressure of life, tragedy and ultimate betrayal. Zheng Shuang (One Smile Is Very Alluring) plays the heroine who falls head over heel with our hero (Cheney Chen, Yes! Mr Fashion), a very talent artist.
Another one based on a popular novel…also one that is obviously not going to end well= I am not going anywhere near it.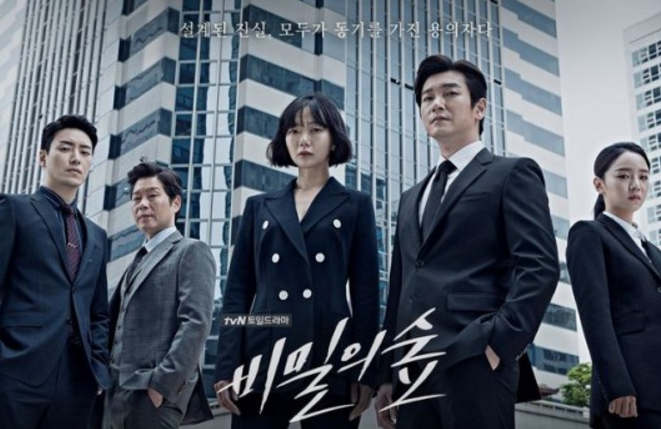 Forest of Secrets (Korean Drama, New)
Synopsis: Due to a brain operation in his youth, our hero grows up to be an extremely rational prosecutor that can't feel emotions. As opposed to our hero who can't seem to muster up basic human empathy due to his unique condition, our heroine is a passionate police detective with a very warm disposition. Our two leads with their utterly opposite personalities will meet each other via a murder case and team up to catch a killer that is protected by corruption deep within the legal system.
It has been way too long since I have seen Bae Doo Na on the small screen so I was really excited to see her paired up with Cho Seung Woo (God's Gift-14 days)…even if Forest of Secrets looks like it might be a crime thriller with little hope of a romantic plotline.
All text copyright @ www.Ninja-Reflection.com