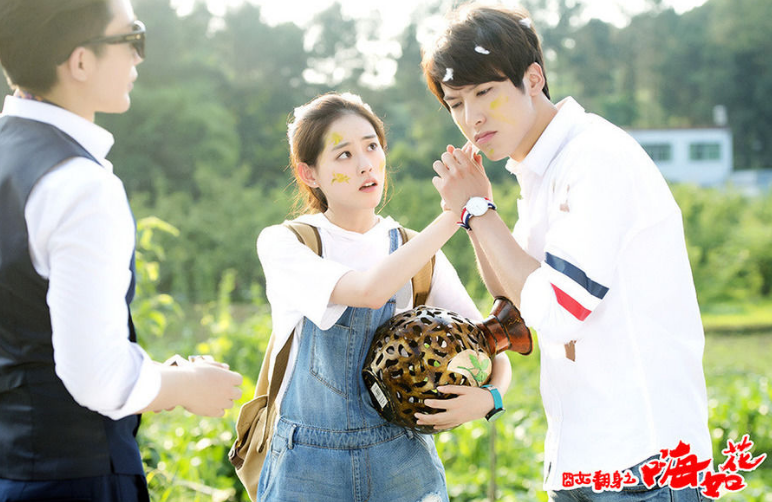 Ugly Girl Ha Ru Hua (Chinese Drama, New)
Synopsis: Famous in her college as the super saleswoman, Ru Hua is too concerned with making enough money to take care of her sick little brother to heed other people's disdain for her. Unable to understand Ru Hua's seemingly insatiable appetite to make money, our hero, a second generation rich boy decides to make it his personal mission to pick on our heroine…that is until he falls in love with her.
Bambi Zhu sure has been busy after her memorable villain role n Ten Miles of Peach Blossom. Her drama Painting Heart Expert just aired not long ago and here she is in another new C-drama. Perhaps because Ugly Girl Hai Ru Hua is a modern school romance instead of C-fantasy drama, I found it much easier to forget Bambi Zhu's image in Ten Miles compared to when I watched Painting Heart Expert (which was also a C-fantasy).
I checked out the first three episodes of Ugly Girl Ha Ru Hua and true to its synopsis, it was a fairly light and predictable college romance with your standard hardworking candy heroine and a rich hero. It is worth mentioning that the hero is NOT the cold and smarty pants type though but more the bumbling sort that's almost veering on the verge of silly if it wasn't for the fact that our hero is a very kind person by nature. The plot and characters were too bland for my taste so I don't see myself following this one.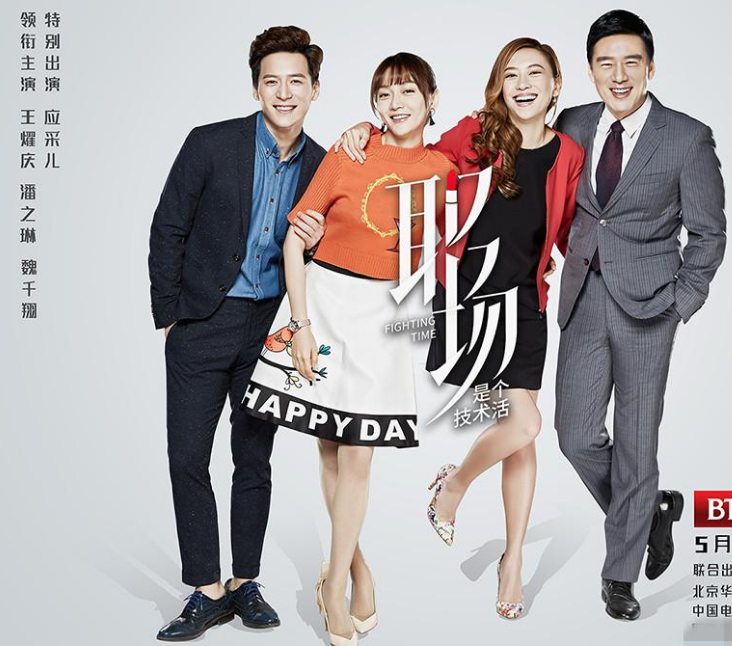 Fighting Time (Chinese Drama, New)
This one had a few familiar faces but no big name actors in the cast so I went into this one with an extremely low expectation… I am ashamed to admit. However, I am excited to say that my shallow narrow mindedness was proven wrong and Fighting Time has officially made it on my watch list. I will be writing a first impression on this one soon.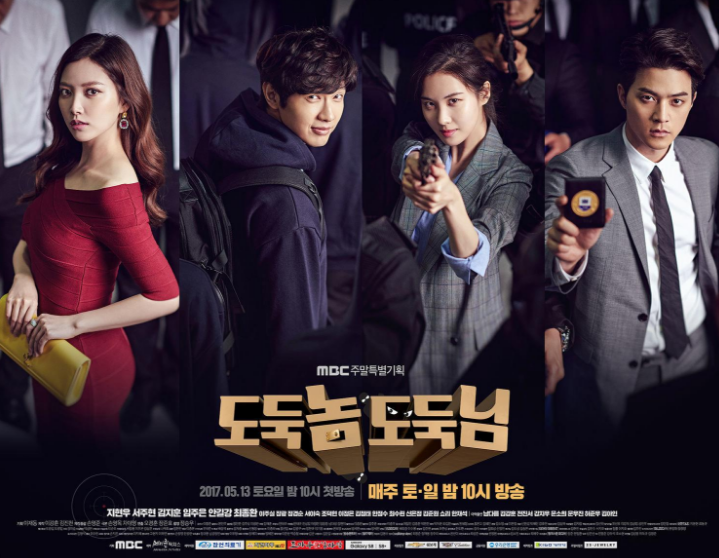 Bad Thief Good Thief (Korean Drama, New)
Sigh…I was pretty excited for this one until I realized that we will probably spend at least the first couple episodes on the back stories…which means no sighting of our leads either. On a good note though, I actually enjoyed the first two episodes quite a bit and as one who usually gets impatient during the childhood backstory portion of most K-family dramas, I thought Bad Thief Good Thief did a decent job in making the necessary but often tiring portion of the plot fairly painless.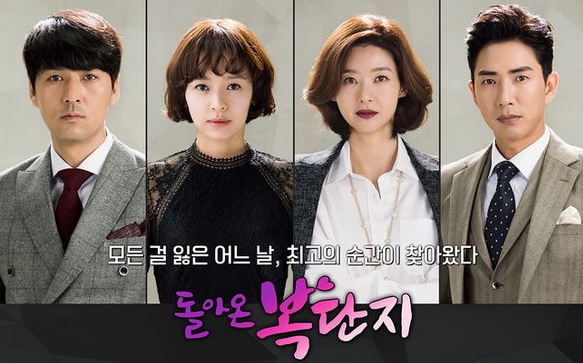 Return of Bok Dan Ji (Korean Daily, New)
Synopsis: Harboring a long time crush on her neighborhood oppa, Dan Ji gladly accepts Min Gyu's sudden proposal despite knowing full well that Min Gyu is most likely still in love with his ex-girlfriend. Forced to break up with Min Gyu because of her rich and powerful family, Min Gyu's ex-girlfriend eventually marries the man her family chose for her. A few years pass and the two star-crossed lovers seem to each be living a happy life with their respective spouses…at least on the surface. Quite content with her life even if she has to work nonstop to make ends meet, Dan Ji's fiery temper flares up after a very unpleasant encounter with a man who tries to get her to go away by throwing money in her face. The twist? The rude jerk is actually the man that married Min Gyu's ex-girlfriend and from the looks of it, our hero…so Dan Ji's love interest.
Return of Bok Dan Ji really has four leads and the writer did a good job in making all four characters equally intriguing on their own right from the beginning.  The show certainly has a strong makjang vibe to it but after 4 episodes I am already very curious how our two leads who are obviously in love with their own spouse will end up falling for one another.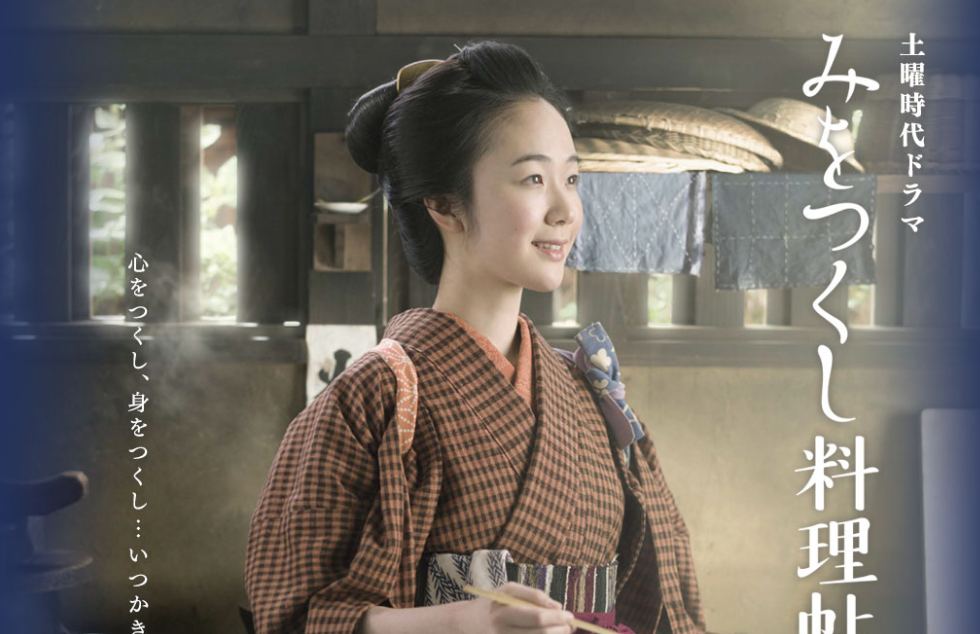 Mi wo Tsukushi Ryoricho (Japanese Drama, New)
A talented cook, our heroine is unfortunately born in the period of time in Japan when women are not usually allowed to be professional chefs. Hired by a kind but aging soba noodle owner to take over the kitchen for him, our heroine first task is to convince many of the local customers to try her cuisine that is completely foreign to them (she had moved from a different part of Japan so the type of food she is used to eating and the way she cooked were very strange to her new town). Through her hard work and an unlikely mentor (who is also the love interest), our heroine will eventually forge a path that is uniquely hers.
This one was surprisingly good. I especially love the little recipe instruction at the very end. It totally made me want to start cooking right away.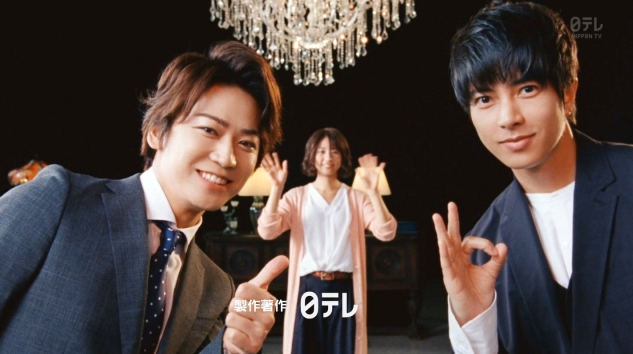 Boku Unmei no Hito desu (Japanese Drama)
We are 5 episodes into this one and I am happy to report the show continues to be a great watch. I especially love the hilarious interactions between the two leads. Kimura Fumino is also doing an impressive job as the heroine and is holding her own against her two star power male leads. I had thought there was no way Boku Unmei no Hito desu could make the same old J-drama perpetual plot line of "difficult path to marriage" refreshing but this show has managed to pleasantly surprised me.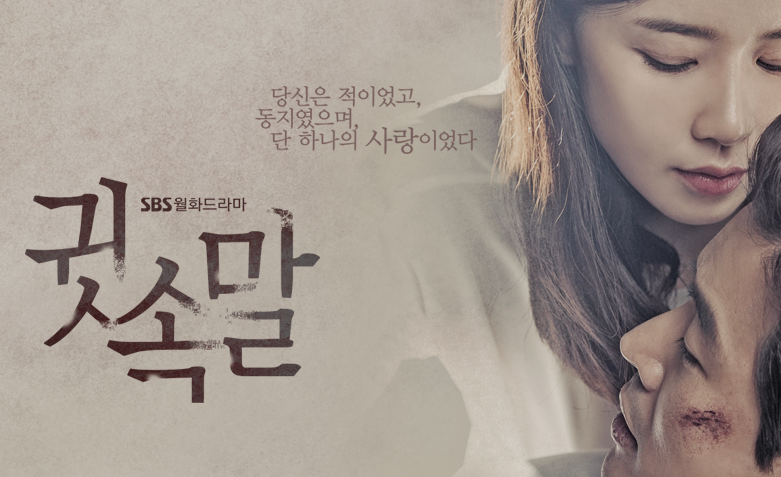 Whisper (Korean Drama, Ending next week)
Sigh, I am criminally behind on this one. I loved the two leads but the never ending tug of war between the good and the baddie just didn't quite win over the happy lovey dovey romance on my watch list. Still, I am planning on spending my weekend on Whisper and maybe, just maybe I could get caught up by Monday.
All text copyright @ www.Ninja-Reflection.com