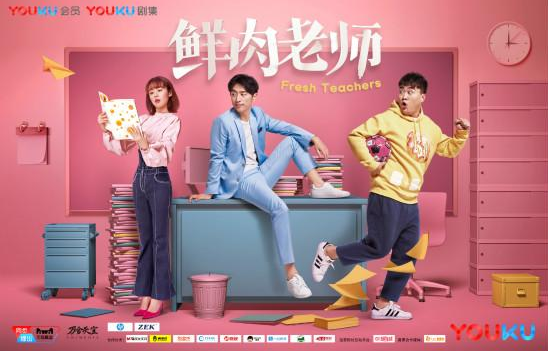 Fresh Teacher (Chinese Web Drama by YOUKU, New)
Synopsis: Ordered by his extremely rich father to hide his identity and work for a school semester as a teacher, our hero figures that a few months is not much sacrifice for getting his dad to fund his newest business venture. A bit out of touch with the "commoner's" life, our hero begins his hilarious stint as a newbie apprentice teacher.
This one is a comedy that doesn't take itself seriously at all. I found the first two episodes to be easy light watch so while I can't see myself following this one I might put it on when I need a laugh.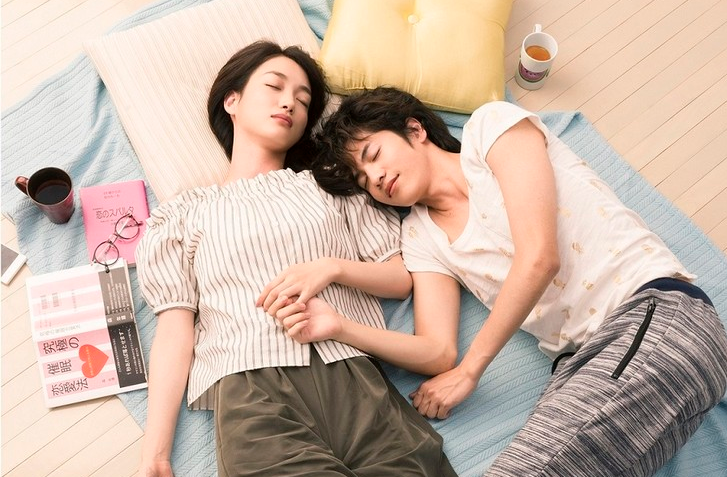 Kimi Wa Petto (Japanese Drama, Finished)
Kimi Wa Petto 2003 is a classic in J-romance so I really didn't think this newest version could surpass the original but what I thought was impossible really happened! Like I said in last week's Friday Drama Round Up, my only complaint with this newest Kimi Wa Petto remake is the heroine's rather long entanglement with the male second lead but that minor issue can be easily overlooked given how great everything else is. While Kimi Wa Petto 2017 stuck with the original premise fairly closely but the show gave the two leads a whole lot more emotional depth which I absolutely loved. I also thought the different ending to the story was hilariously fitting for the wacky premise. Anyhow, highly recommend this one especially if you were a fan of the original.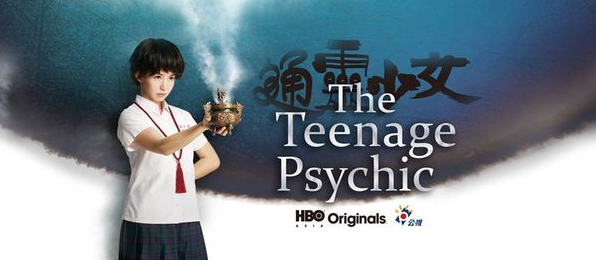 The Teenage Psychic (Taiwanese Drama, New)
Synopsis: High school and first crushes are hard enough but what if you are a teenage psychic so your already confusing life is constantly interrupted by "other" worldly matters?
HBO's first venture into T-drama and boy, is it good. This one is only six episodes long so don't miss it!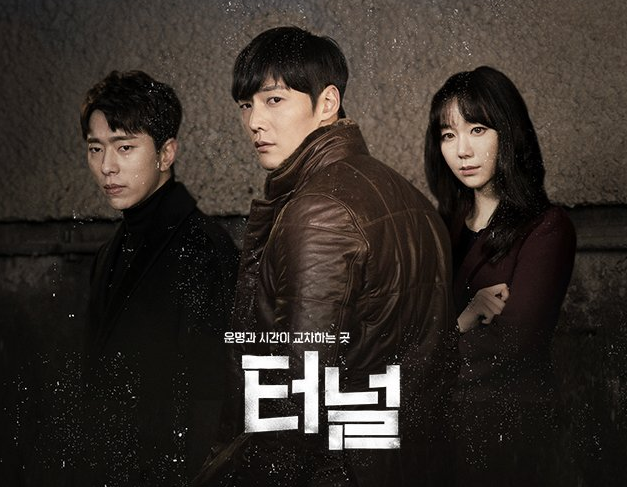 Tunnel (Korean Drama)
I was a bit unsure about this one at first but after the last two episodes (3 & 4) I do think I am almost sold on Tunnel. I am still worried that this one might turn out to be a tear jerker but I am loving the comedic undertone that lightens the obviously very dark story premise. Last week's episodes were pretty heart wrenching, yet I also found myself laughing out loud constantly.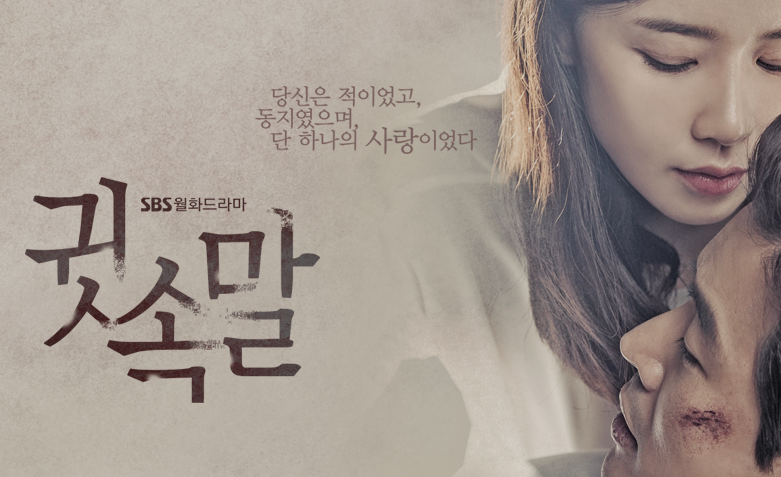 Whisper (Korean Drama)
The second week of Whisper solidifies my hope that this one will continue to be good. I am loving the complex dynamic between the two leads and eagerly looking forward to how their relationship will evolve. There was never a question that Lee Bo Young and Lee Sung Yoon work well together thanks to their previous drama My Daughter Seo Young, but it is still awesome to see both actors taking their already great chemistry to the next level in Whisper.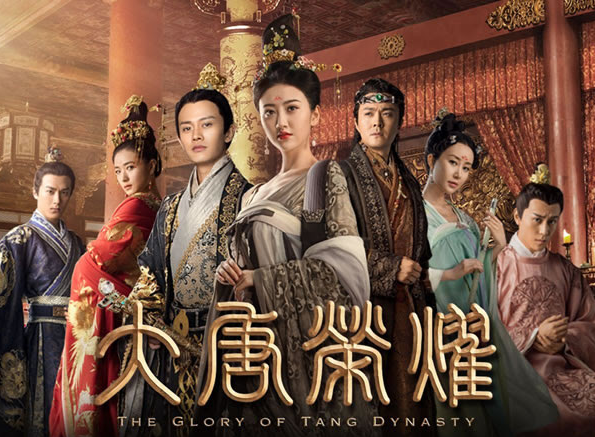 The Glory of Tang Season 2 (Chinese Drama, New)
Wow, I thought 60 episodes were already long enough to tell an epic palace intrigue romance but I guess they really thought it needs another season to do it justice. I only made it through the first 8 episodes of the first season…so any thought I had of eventually going back to finish it just fled now that I realize I will have to watch season 2 as well.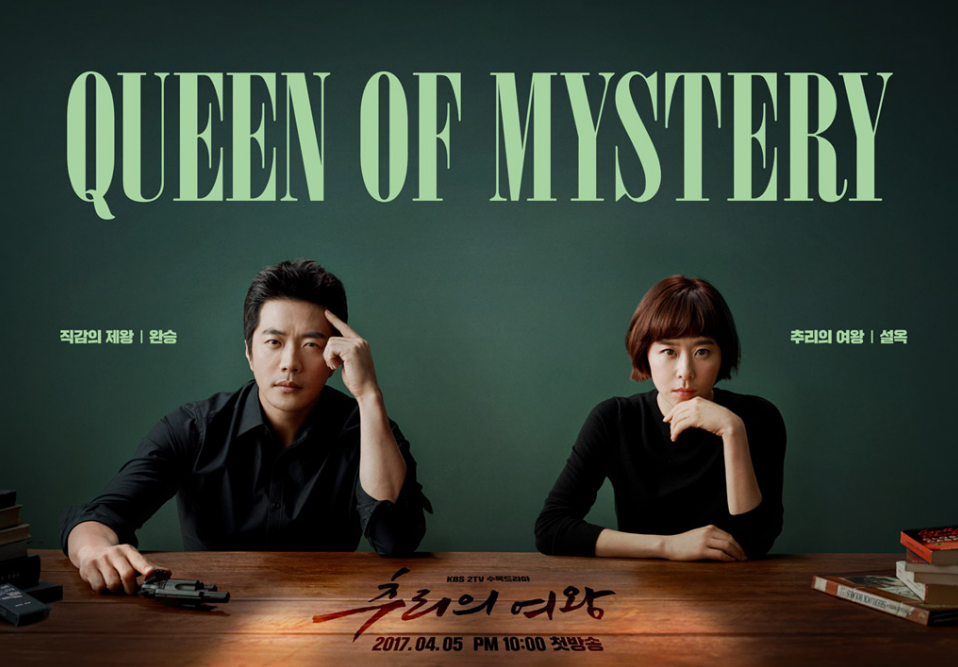 Queen of Mystery (Korean Drama, New)
For some strange reason, I have yet finished a drama Choi Gang Hee starred in. I don't have any issues with the actress per say, in fact I thought her last drama Glamorous Temptation (2015 with Joo Sang Wook) was pretty decent…even if I didn't finish it. Still, my poor record thus far did make me pause a bit when I saw that Choi Gang Hee and Kwon Sang Woo were the leads in Queen of Mystery. Turns out, I scared myself for nothing. The somewhat eccentric heroine in Queen of Mystery is a perfect fit for Choi Gang Hee. Moreover, Kwon Sang Woo looks great as the brash but street smart detective hero as well.
Synopsis: As the wife of a prosecutor, Yoo Seol Ok forces herself to play the perfect housewife while hiding her passion for solving crimes. While secretly helping a newbie neighborhood policeman solve seemingly small crimes, Seol Ok accidentally barges into a drug case our hero, Detective Ha Wan Seung has been working on. Knowing right from the start that Seol Ok is nothing but trouble the moment he met her, our hero, who is equally passionate about catching criminals will eventually decide to partner up with Seol Ok.
All text copyright @ www.Ninja-Reflection.com