Korean Drama: Whisper (귓속말)
Network: SBS
Broadcast Date: 3/27/2017
Airs: Mondays & Tuesdays
Total Episodes: 16
Leads: Lee Bo Young & Lee Sang Yoon
Synopsis: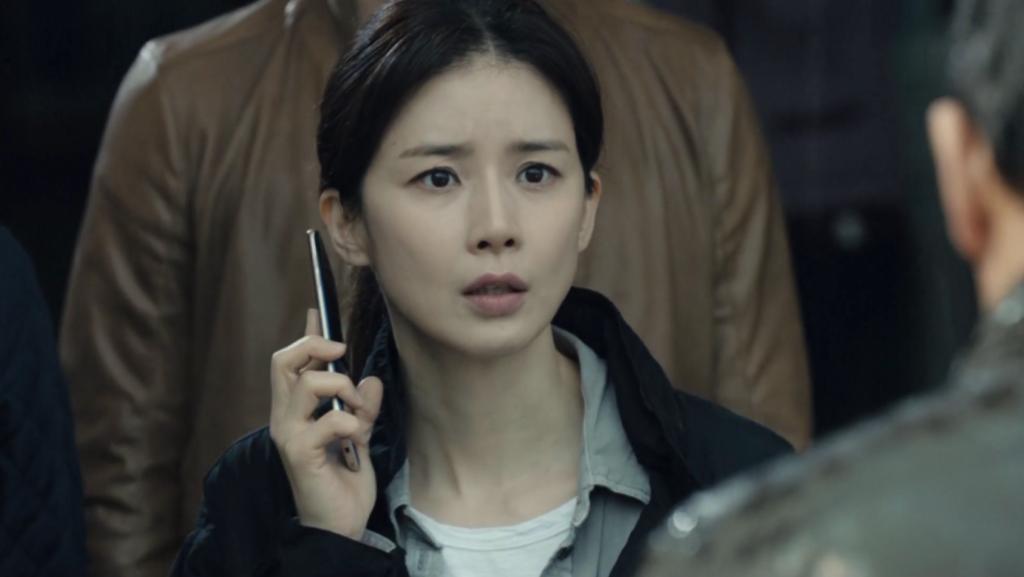 Passionate about her job as a detective, Shin Young Joo's (Lee Bo Young) modest yet happy life disappears the instant she walks out of her office to see her beloved father being hauled into the police station as a murder suspect. Knowing full well that her father would never kill his best friend and was framed because he (and his friend) was about to publish a damning article about the nation's most powerful law firm Taebaek, Young Joo becomes increasingly nervous as she looks at the mounting evidence against her father.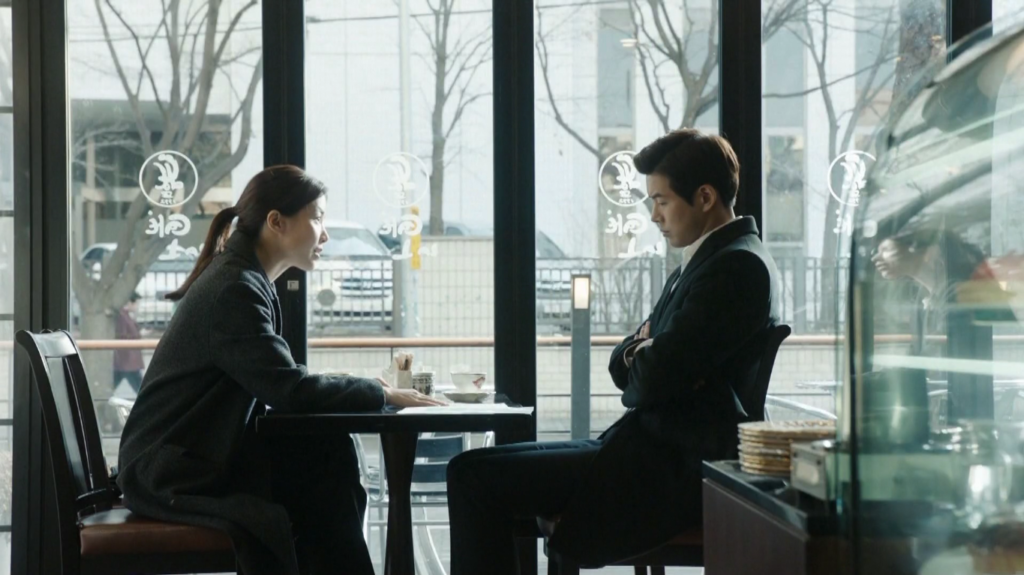 Assured when her fiancee and partner excitedly tells her that Judge Lee Dong Joon, the one assigned to her father's case is famous for being a righteous judge, Young Joo places her trust in Dong Joon to not bow down to the powerful Taebaek. Risking her life to obtain the key evidence that would prove her father's innocence, Young Joo promptly hands it over to Dong Joon believing her father is saved.
Unbeknownst to our heroine, thanks to Dong Joon's unwillingness to bend the law for the wealthy and the powerful he is facing the biggest crisis of his career. Easily setting up everything so Dong Joon would have no choice but to sell himself to Taebaek or face prison, President Choi (the big baddie, head of Taebaek) smiles with satisfaction as a desperate Dong Joon finally agrees to marry his daughter…and destroy Young Joo's precious evidence.
Stunned and horrified when instead of declaring her father's innocence Dong Joon hands out a 15 year prison sentence, all of Young Joo's confusion instantly clears up the moment she finds out that Dong Joon will be marrying President Choi's daughter.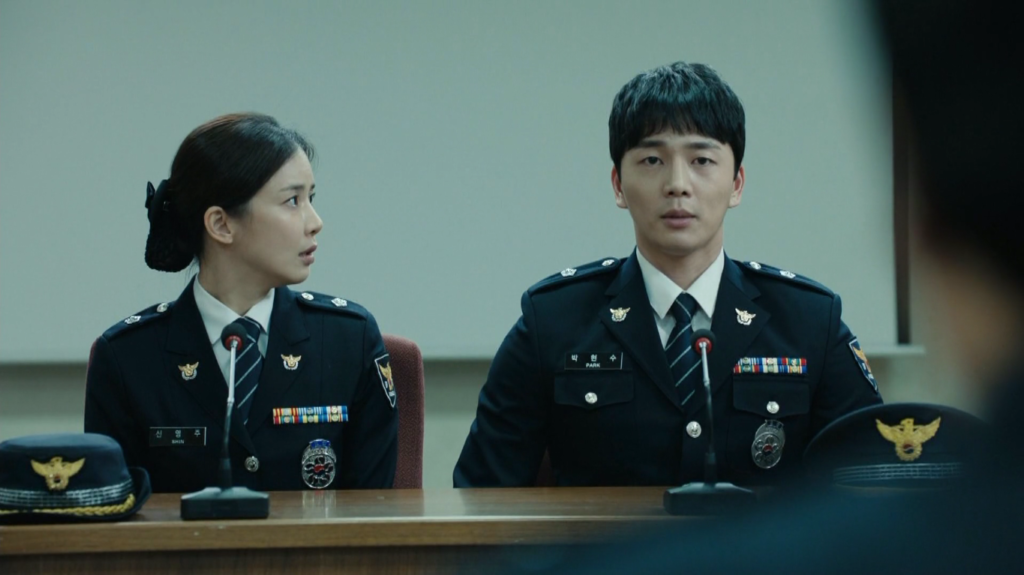 Already reeling from everything that has happened up to this point, our heroine is hit yet again when her fiancee betrayals her so he wouldn't get fired along with her from their positions at the police station. Abandoned by the whole world, our heroine no longer has anything to lose and decides to take matters into her own hands.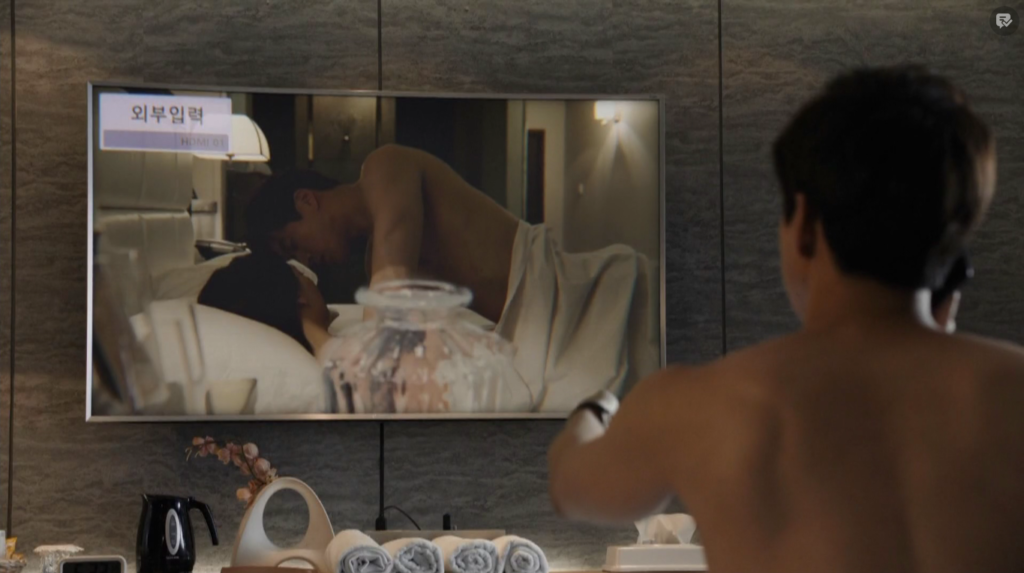 Forced to enter into a loveless marriage with a virtual stranger, Dong Joon is anything but a happy groom to be and ends up drinking himself to a stupor on his bachelors party. Woken up the next morning by a phone call from his mother, Dong Joon looks around the unfamiliar hotel room in confusion and is about to turn off the rather sizzling bedroom scene playing on the TV in front of him…until he realizes the man on TV is actually himself.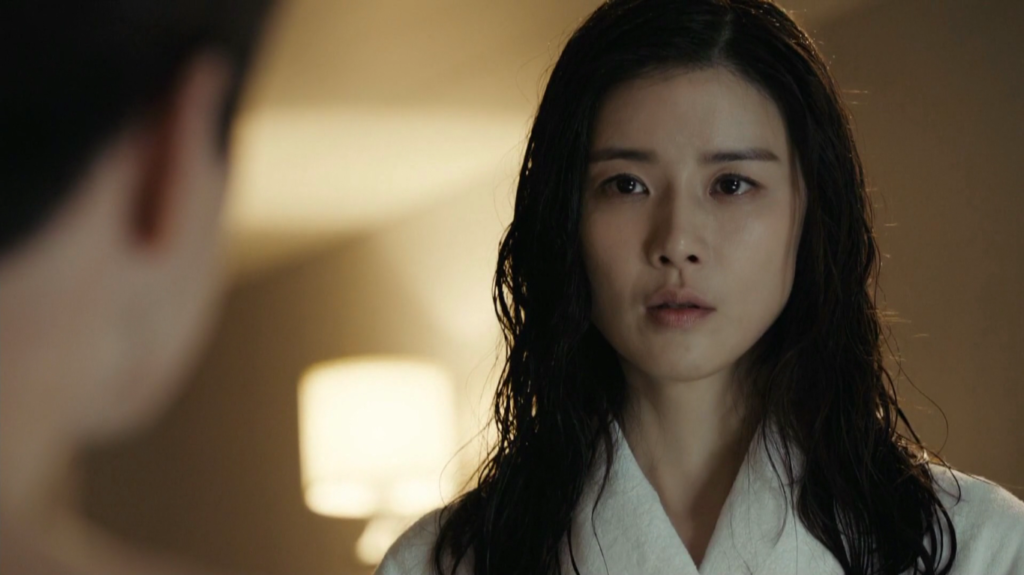 Even more shocked when Young Joo appears in just a bathrobe and points out the video is a lovely scene of a desperate daughter giving in to the judge's (our hero in this case) demand for favors in exchange for a lighter sentence for her father, a very frustrated Dong Joon realizes he is caught yet again. Dismayed when he finds out that Young Joo plans to start working for him at Taebaek as his secretary under a fake identity, Dong Joon tries to dissuade her but of course our heroine just threatens him with the video unless he plays along.
Ninja's First Impression: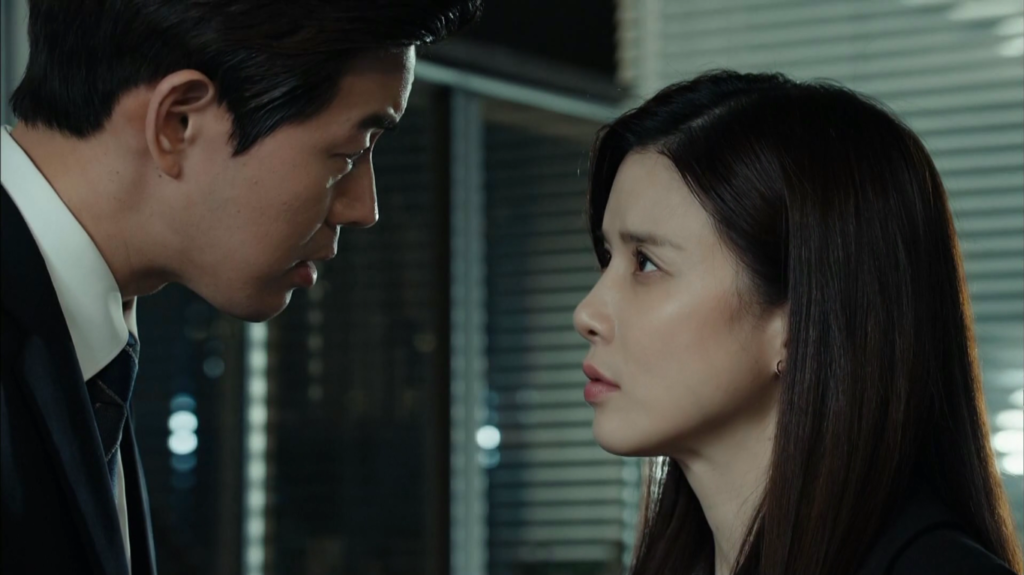 This is totally not like me to get excited for a "bring the big bad corporation down" kinda of plot but I am very intrigued by the set up thus far! Granted, the hero is kinda…um… very unhero like at this point but there were enough hints of fire in Dong Joon's character that gives me hope the writer could make this character shine eventually. I also LOVE Lee Bo Young's heroine in this one. Kudos to the writer for creating a heroine that seems realistic yet so unbelievable cool! In fact, as much as I love Lee Sang Yoon I might end up swooning over Lee Bo Young's character more. We have plenty of fiery spunky heroine in K-dramas but Young Joo is such a perfect mixture of vulnerability and bravery that as a viewer I can't help but want to hug and high five her at the same time.
My favorite scene in this week's episodes is when Dong Joon asks our heroine angrily "Why me? There were dozens of police officers involved in fabricating evidence in your father's case. Why me?" Giving Dong Joon a small sad smile, Young Joo replies "Because I trusted you. I believed in the life you lived."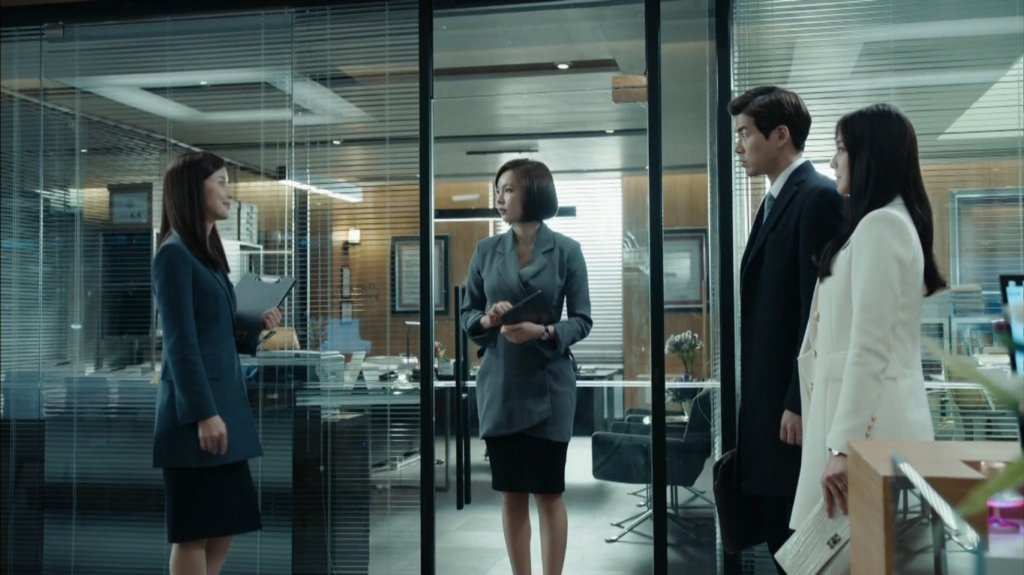 Besides the two lovely leads, I did find the secondary characters pretty intriguing on their own as well. The big bad is a bit over the top but I guess that's to be expected considering the premise. Anyhow, as you can see I am pretty excited about this one so I am crossing my fingers that the corporate intrigue won't get too heavy for my taste.
All text copyright @ www.Ninja-Reflection.com