Korean Drama: The Liar and His Lover (그녀는 거짓말을 너무 사랑해)
Station:tvN
Airs: Monday & Tuesday
Release Date: March 20, 2017
Total Episodes: 16
Leads: Kang Han Kyeol (Moorim School) & Joy (of the girl band "Red Velvet")
Synopsis: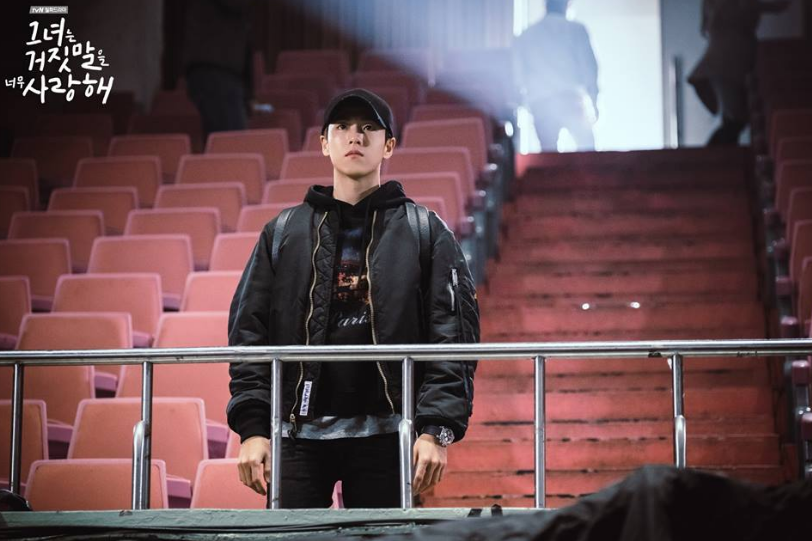 A genius composer who single handily propelled his band to the popular idol status, our hero Kang Han Kyeol is fierce about his music even if it means offending those closest to him. Utterly content to stay behind the scenes while his friends stand in the limelight, Han Kyeol instinctively hides his identity when he meets our heroine.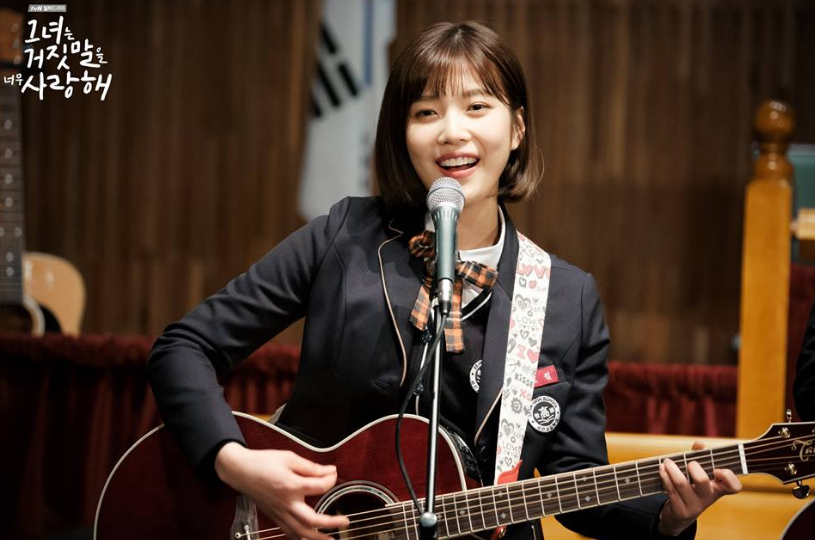 A high school student with a dream of becoming a singer, our heroine Yoon So Rim falls in love with Han Kyeol at first sight when he borrows her cell phone in order to record his impromptu inspiration. Unable to stop thinking about Han Kyeol or his song, So Rim could hardly contain her excitement once she finally meets our heroine again.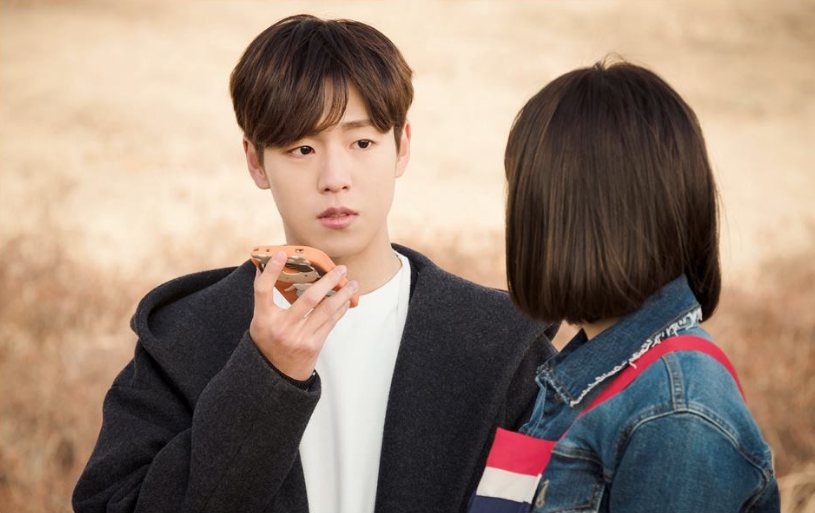 Horrified to find out that he had accidentally left a voice file of a piece of his new song on So Rim's phone, Han Kyeol pretends to be an aspiring songwriter as he tries to convince So Rim to delete the file. Not blind to So Rim's obvious adoration, Han Kyeol has no interest in a lovesick high school girl, especially when everything in his life is suddenly spiraling out of control.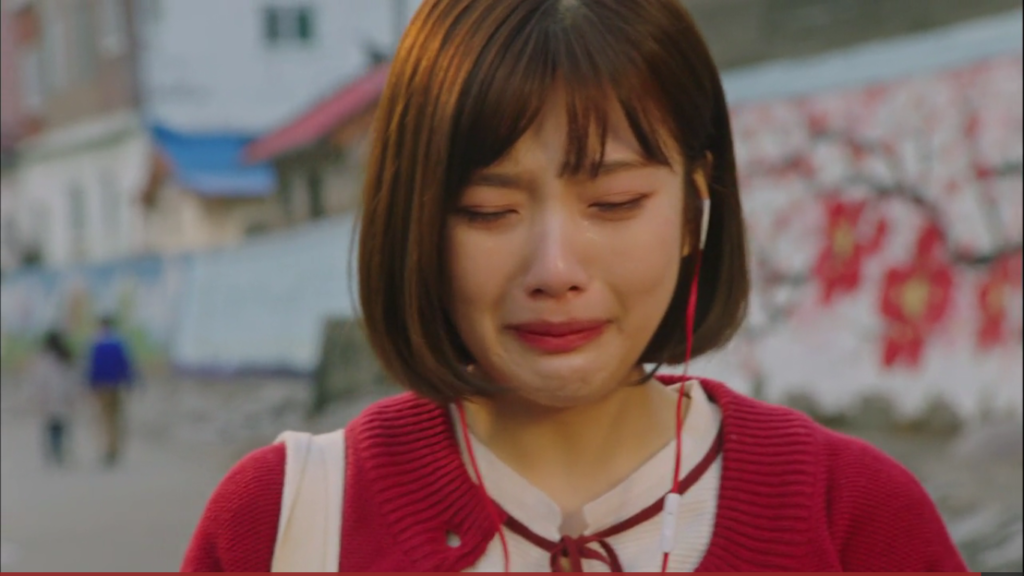 Believing that Han Kyeol is just some despondent aspiring songwriter, So Rim tries to cheer her crush up by recording herself singing his song. Unfortunately, our hero who just saw his girlfriend cheating on him was in no mood to be moved by So Rim's gesture and instead vents his frustration at her.
Feeling mildly guilty after sending a crying So Rim away, Han Kyeol decides to listen to So Rim's recording out of pity…only to be completely surprised by what he heard.
Ninja's First Impression: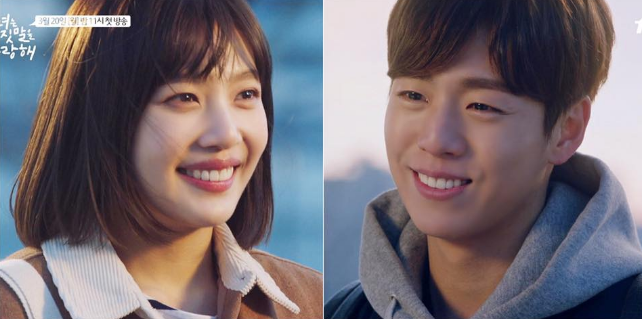 Hmm…I wasn't too impressed with the first two episodes BUT I think it is way too early to give up on this one just yet. My main issue thus far is that neither of the leads is likable at this point. The hero is pretty much a jerk and the heroine feels exactly as Han Kyeol sees her…a silly high school girl who falls in love with him without knowing anything at all. Now, this is not necessarily a bad thing since I think our leads' individual growth will be a big part of the plot so I am assuming both leads will become more likable as the story progresses. On the plus side, while the leads were not exactly endearing there were at least lots of promising character depths in the first two episodes already which is why I am still pretty hopeful about The Liar and His Lover.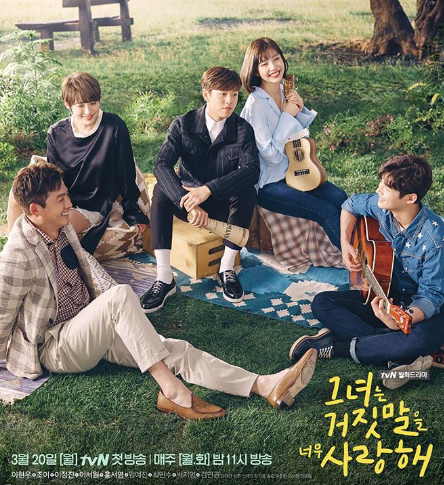 By the way, this story is based on the Japanese manga Kanojo wa Uso o Aishisugiteru. I haven't read the comic before but it sounds like the tv version has made some fairly big changes to the story.
ps. There seem to be lots of criticisms by the netizens about Joy's first performance as the female lead. I personally thought she did a decent job especially with a character that probably wasn't meant to be likable right off the bat.
All text copyright @ www.Ninja-Reflection.com