Because of You (Chinese Drama, New)
Synopsis: Unaware that she is actually the long lost daughter of a famous embroidery shop, our bubbly heroine Sun Yi works hard as a wonton delivery girl. Clueless that her older sister is not related to her at all, Sun Yi is used to bending to her sister's unreasonable demands …except when it comes to giving up her passion for embroidery. Things between the two sisters get ugly when both girls start to compete in the same embroidery competition and the wheel of fate is set in motion for Sun Yi to reclaim her rightful position.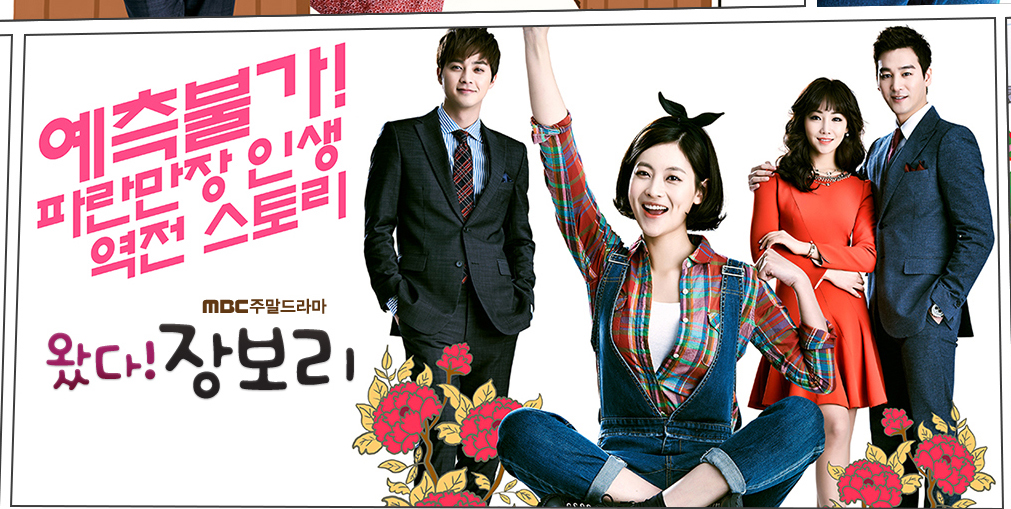 If the synopsis sounded familiar that's because this drama is a remake of the K-drama Jang Bo Ri Is Here. Jang Bo Ri obvious had quite a bit of makjang elements in its plot but somehow the C-remake was able to take the makjang vibe to the next level. For those of you who has a low threshold for makjang plots then it is best to avoid this one but for those who likes their soap operas, this one could be a good choice since the two leads do have pretty good chemistry together.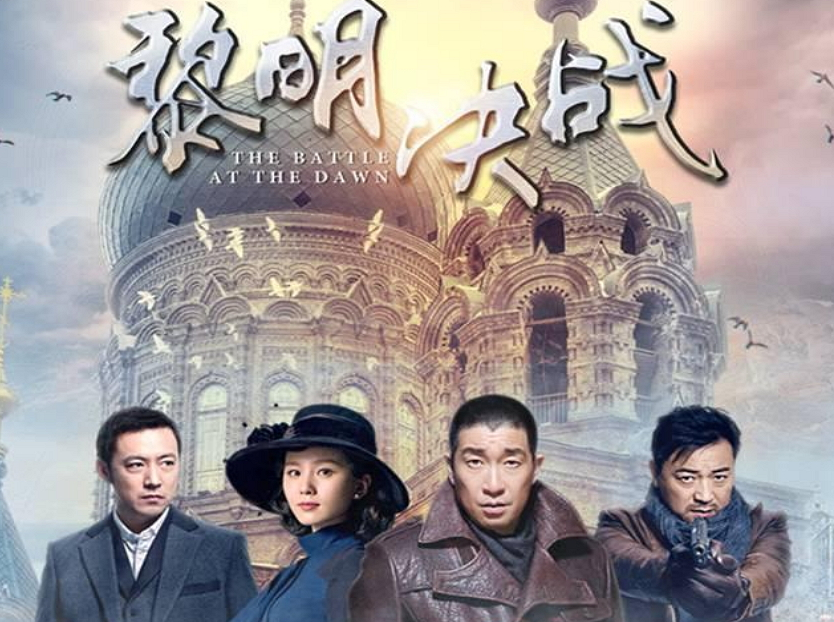 The Battle at Dawn (Chinese Drama, New)
I usually avoid C-historic political drama like the plague so I would not have been interested in this one if it didn't have Li Shi Shi in it. I checked out the first episode…and not surprisingly The Battle at Dawn is exactly what I thought it would be… Sigh, sorry Li Shi Shi, I can't bring myself to watch a C-political drama even for you.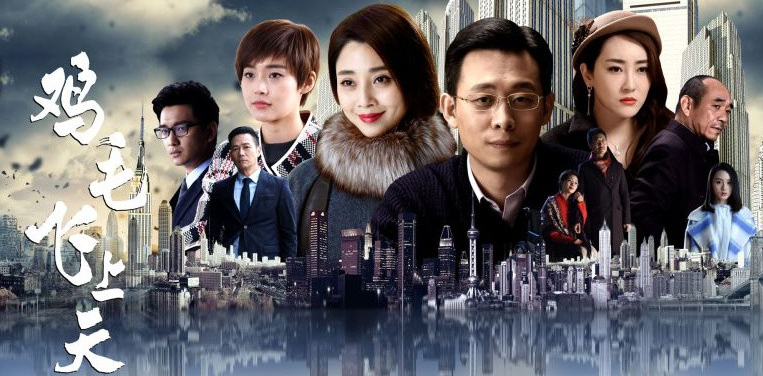 Feather Flies To The Sky (Chinese Drama, New)
I know the promo poster doesn't exactly score high on the attractiveness scale but I was actually pleasantly surprised by the solid acting and story in Feather Flies To The Sky. The story follows the rise of the hero as he uses his keen sense of business to build an empire during the tail end of the Chinese Culture Revolution. (I didn't know a whole lot about the Culture Revolution so it was really interesting to see the show portraying that very difficult part of Chinese history.) The show will stretch into the life story of the hero's kids (and even grandkids I think) so do prepare for the plot to span thirty plus years. The three-generation span is, unfortunately, a deal breaker for me. I just don't do well with shows that cover that many generations so as impressed as I was with the first couple episodes of Feather Flies To The Sky I am not going to add this one to my watch list.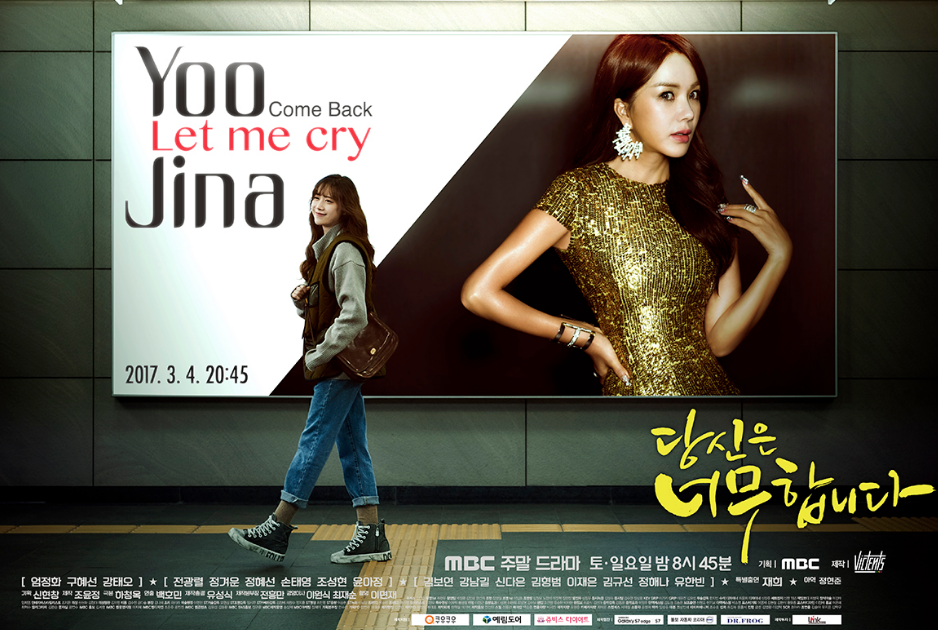 You Are Too Much (Korean Drama, New)
Ku Hye Sun plays the heroine who makes a living impersonating a famous and popular singer. This one is 50 episodes long but the makjang level in the first two episodes makes it feels more like a K-daily.  Not to say my first impression of the show was a negative one, I just wasn't prepared for the soap opera plot.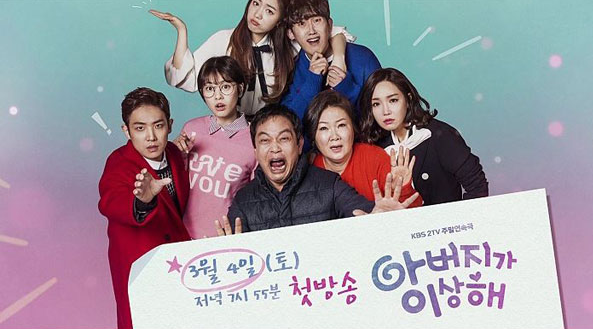 Father is Strange (Korean Drama, New)
This one replaced the time slot vacated by Blow Breeze. The first two episodes were pretty promising with memorable characters and TWO hilarious love lines. Too early to call this one a winner yet but I am hoping Father is Strange will be the next K-family drama on my watch list.

Just For You (Taiwanese Drama, New)
The new T-Daily. There are only three episodes out, but Just For You looks REALLy promising. I have always liked Jolin Chien and Patrick Lee so it was especially nice to see both them finally playing male leads for once. I will write a first impression on this one next week!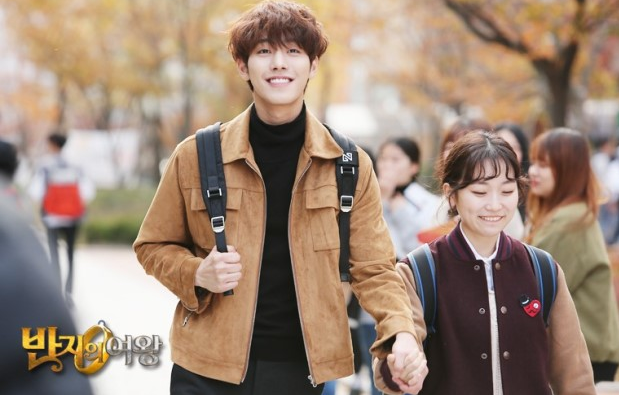 Queen of the Ring (Korean Short Drama, New)
Synopsis: Utterly puzzled her whole life how someone as ordinary looking as her mother could marry her father who is so dazzling handsome, our heroine is stunned once her mother reveals a ring that has been passed down through their ancestors possessing an amazing power (whoever puts the ring on the heroine will start seeing their dream girl on her. In other words, the ring makes a man see his dream girl whenever he looks at the heroine.) Fed up with being the ugly girl her whole life, our heroine decides to use her family ring's incredible power on the popular guy that she has been harboring a crush on.
This one is a lot of fun and with only 10 minutes long episodes, a super easy watch. You do have to ignore the gigantic plot holes but the story is hilarious enough that I can overlook them.
All text copyright @ www.Ninja-Reflection.com