Korean Drama: Father is Strange (아버지가 이상해)
Station: KBS2
Release Date: March 4, 2017
Airs: Saturdays & Sundays
Total Episodes: 50
Leads: Lee Yu Ri, Lee Joon, Jung So Min, Ryu Soo Young
Synopsis: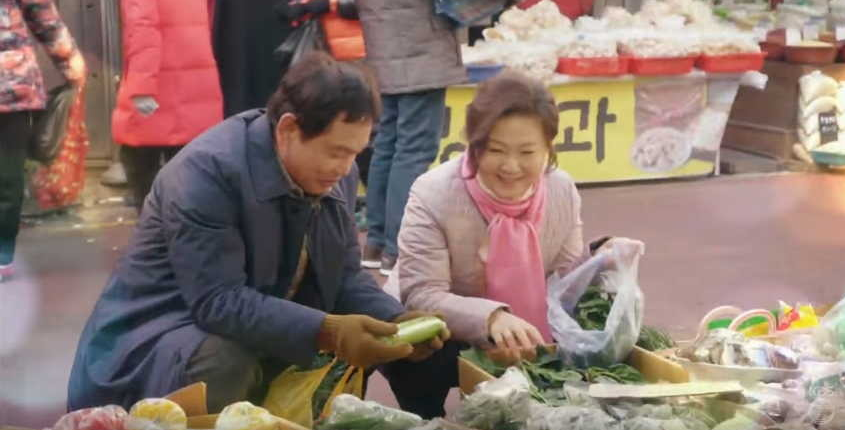 As per K-family drama, Father is Strange's story revolves around a single household – the Byun Family. Owners of a small modest eatery, Daddy and Mama Byun seem like your typical happily married couple whose greatest happiness is in their four adult children. However, underneath their ordinary happiness, there is a secret that Daddy Byun is hiding for his wife. Content to live the rest of their life never revealing the secret, the sometimes turbulent but always loving Byun family life is suddenly thrown into chaos when a well-known actor shows up at their home claiming to be Daddy Byun's son.
Since this is a K-family drama, I am assuming there will be multiple main and secondary story lines but here are the two main love lines:
Couple 1: Byun Hye Young (Daddy Byun's eldest daughter) & Cha Jung Hwan (TV Pd)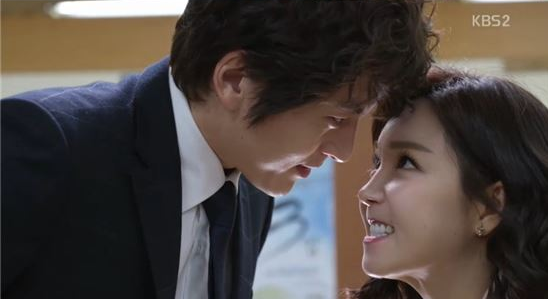 A lawyer at a well-known law firm, Hye Young is perpetually cool and proud. Despite her usual cold attitude towards her family, Hye Young nonetheless could always be counted on to come through as the family problem solver whenever issues arise.
With absolutely no interest in marriage, Hye Young is less than amused when her ex-boyfriend suddenly shows back up in her life. Harboring a deep resentment after Hye Young broke up with him unexpectedly eight years ago without giving a reason at all, Hye Young's ex, Cha Jung Hwan is determined to be a thorn in Hye Young's side until she tells him why she dumped him.
Couple 2: Byun Mi Young & Ahn Joong Hee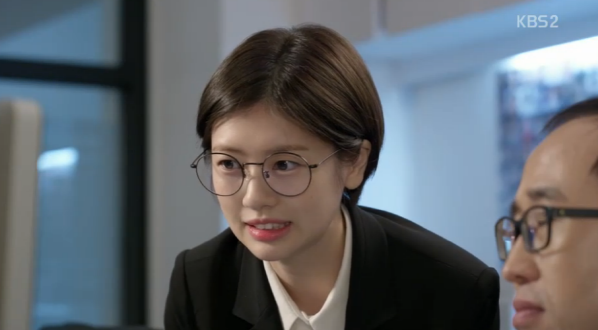 Spiraling into a depression after her glory days as a taekwondo champion ended abruptly with a shoulder injury, Mi Young medicated herself with food. Passing most of her high school days being teased as a fat girl, Mi Young eventually uses her stubborn willpower to lose all the weight. Overjoyed at first when her long and fruitless search for a job finally ends with an employment offer from a top corporation, Mi Young's excitement wanes the moment she realizes that her high school nemesis, the girl that used to torture her also works at that company.
Mi Young only shared one very brief scene with her future love interest Joong Hee but I think this pairing should be a lot of fun. 
Joong Hee is a well known idol who is notorious for his robot like poor acting. Furious when a video of his most embarrassing acting is released for all to see, Joong Hee is determined to prove himself on his next acting gig. Belatedly realizing that the role he has set his mind on is actually a character that focuses on father-son relationship, Joong Hee, as one who has never set eyes on his own father is stumped on how to portray this particular character. Deciding it's past due for him to meet his father, Joong Hee starts digging for his father's identity – which leads him right to Daddy Byun.
Ninja's First Impression: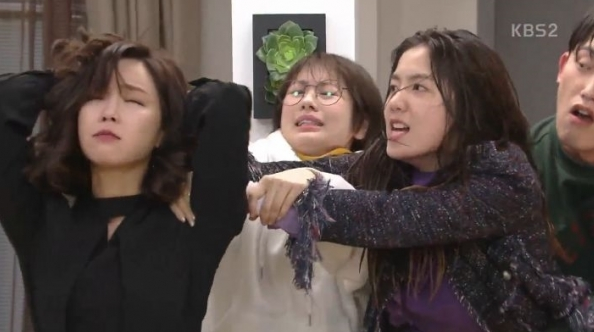 Probably too early to tell but thus far I am liking the two main love lines especially since both pairings should be pretty hilarious. I also like the warm fuzzy vibe in the Byun family. It's pretty obvious right from the beginning that there are lots of conflict and unresolved issues between the Byun family members but it is also clear that the love they have for one another will eventually triumph over their differences.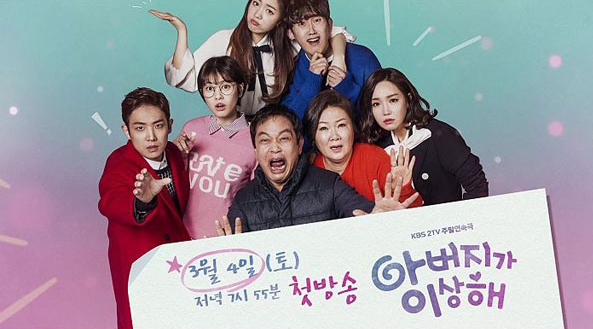 Anyhow, a promising start to My Father is Strange so I am hoping this one will turn out to be a winner!
All text copyright @ www.Ninja-Reflection.com