Japanese Drama: You're My Pet/ Kimi Wa Petto (きみはペット)
Release Date: Feb 6, 2017
Airs: Mondays
Total Episodes: 16
Leads: Noriko Iriyama & Jun Shison
Synopsis:
The new live action of the popular manga Kimi Wa Petto by author Yayaoi Ogawa. Seemingly living the envious life of a successful career woman, our beautiful heroine, Sumire Iwaya has been very skilled at hiding her deep loneliness behind her confident sophisticated facade. Deeply hurt after she was first dumped by her boyfriend then demoted at work,a drunk Sumire discovers our hero Takeshi Goda in a cardboard box.
Stunned to find a much younger man in her bed the next morning, Sumire was first determined to kick Takeshi out of the door until he enthusastically agrees to her joking offer of becoming her pet- Momo.
Ninja's First Impression:
CUTE! I had really thought there is no way on earth this new remake could outshine the 2003 Koyuki and Jun Matsumoto version but after watching the first episode I am starting to think I might just have to eat my words.
As much as I like Jun Matsumoto I have to say Jun Shison's take on Momo is quite refreshing and … swoon worthy. It has obviously been a long time since I watched the 2003 version but if memory serves me right the emotional development in that one was the slow and subtle kind. Compare to it's predecessor, this new remake reveals the sizzling chemistry between the two leads right from the start and makes the hero's growing interest in the heroine apparent as well.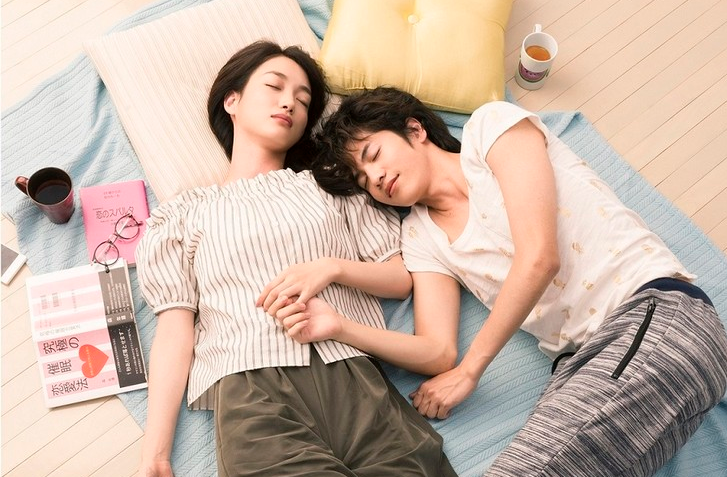 As one who is usually pretty hard to please when it comes to remakes I was impressed enough with the first episode to start looking forward to this one. My only concern so far is that it looks like Kimi Wa Petto 2017 is going to be 16 episodes… that's REALLY long for a J-drama so let's hope that doesn't mean the story will get draggy.